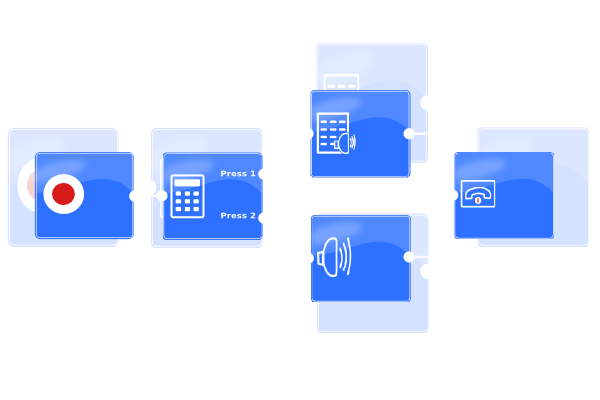 One of the most indispensable telemarketing services, the Press 1 Campaign suits all businesses that need to contact a target list. Press-1 Campaign also known as Interactive voice broadcasting. Simple to set up, and simple to run, Auto Dialer Press-1 Campaign calls a contact number from the list. On recipient pick-up, the ICTBroadcast software plays a recorded message. If the contact then wishes to speak with a live agent, he or she can press key "1" to progress the call.
If you're going for voice broadcasting campaign you'll need to decide whether your message will be just an announcement or if you want to give your prospects the ability to press 1 on their phone to be connected with a live agent of your company. If you go for the second option then interactive broadcasting is what you need. This gives you instant results and allows you to speak to your prospect when they are most interested.
Watch Video tutorial to create Press-1 Campaign in ICTBroadcast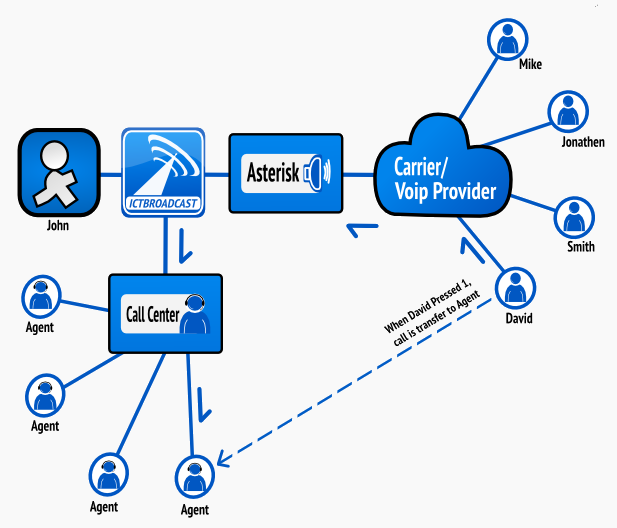 How to create Press 1 Campaign in ICTBroadcast
Following are simple steps to create Press 1 campaign in ICTBroadcast.
1. Open your browser and type URL of ICTBroadcast web location. Then login at ICTBroadcast, if not already done so.



2. Next you need to create extension. Go to "Administration" menu and then click "Agents / Extensions" to create extensions. Click New Extension, enter extension number and its secret and then click save. Your new extension is created.


3. Next you need to assign this extension to some user (or admin itself) in order to use it. Go to "Administration" and then click "User Management" and click "assign extension" against the user to whom you want to assign this newly created extension.
4. Use an IP phone (soft phone) of your choice to register with that extension. You'll provide the username (extension number), secret (password) and host name (domain / IP address) of the server where ICTBroadcast (or Asterisk) is installed.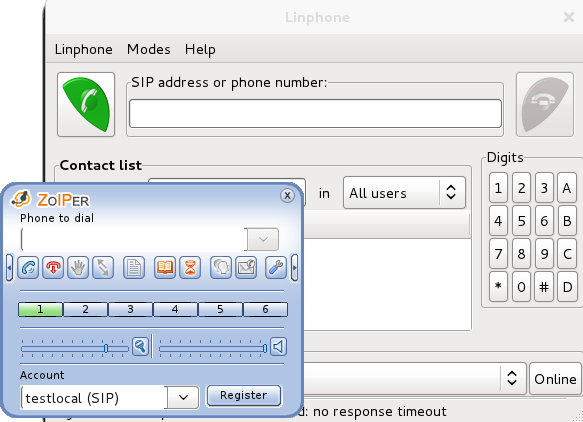 5. Create new interactive voice broadcasting campaign type