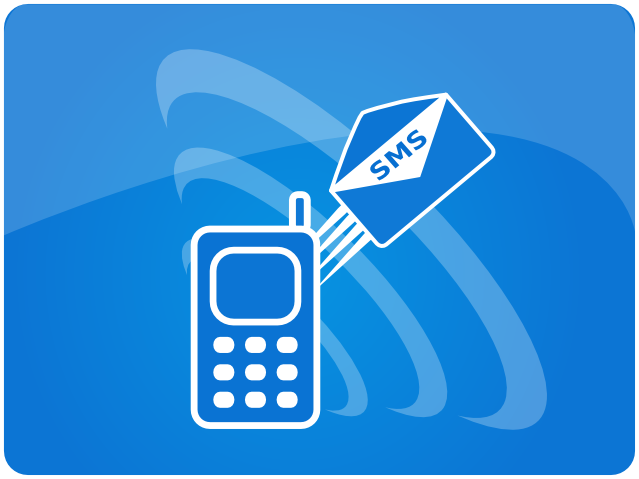 ICTBroadcast is a unified broadcasting software that can broadcast SMS as well as voice, fax, and email. SMS broadcasting can be used in environments where a large number of people have to be contacted in a short period. SMS campaign sends text messages to phone numbers that are uploaded into the contact group. ICTBroadcast can send customized text messages as well. It uses tokens (variables) that are dynamically replaced with their values. You can see an example of how to create customized text messages with personalized message using tokens in SMS campaign.
How it works?
This campaign dials numbers from the contact list and sends SMS messages to all recipients. When the user selects this campaign, it will open a form that lists all the options and settings for creating this campaign.
Steps to create an SMS Campaign 1. Create an SMS Message to Broadcast from setting => SMS Messages => New Text.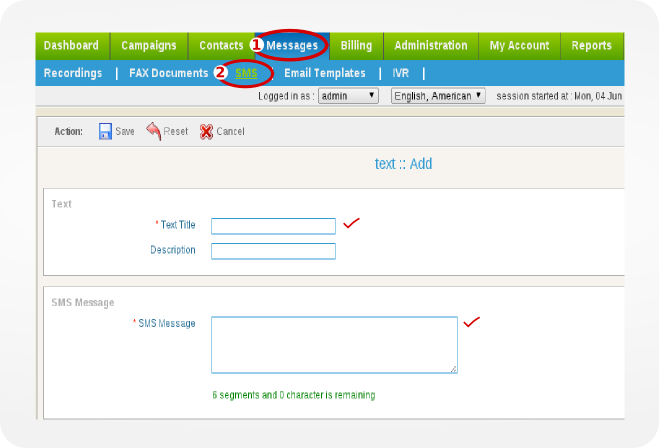 Navigate to campaign => campaign Management => Add New => SMS Campaign.

Fill the campaign form with required fields like: a) Campaign Name b) Contact Group c) Text Message

Click Save to start the campaign
Here you will find Pricing and Packaging information of ICTBroadcast
Glossary Campaign Name: Name of the campaign for identification Contact Group: Select contact group/List of phone numbers that this campaign will dial. Campaign Mode: When selected to Normal, it stops campaign after processing all the contacts. When selected to Permanent, it allows campaign to keep running even after processing all the contacts and waiting for new contact in background. SMS Messages: Select from list of already created SMS messages. Settings: Max. Concurrent Channels: Maximum number of concurrent channels that said campaign will support. Max retries: Max number of retries to contact the said contact. Max call Duration: Maximum allowed duration for each call. after this duration call will be disconnected automatically , If user is not sure about duration of call let it be maximum number so that it does not effect call conversation. Caller ID: Caller ID: Enter Caller ID to use with outgoing calls. Caller Name: Enter caller name to use with outgoing calls Campaign Schedule: Start campaign:Schedule campaign start it has following options a) Immediately: Start campaign immediately just after creation b) On Scheduled Time: Start campaign on selected data and time Stop/Pause campaign: Schedule campaign stop time it has following options a) When Done: Stop campaign when every thing is completed b) On Scheduled Time: Stop campaign on selected data and time
Message Delivery Support in SMS Campaign
Message Delivery Support in SMS Campaign provides a delivery report every time a message is delivered to a number. The purpose of Delivery report of a message is to tell notify if the message has been sent or not.