According to wikipedia, SugarCRM is a software company based in Cupertino, California. It produces the web application Sugar, a customer relationship management (CRM) system.
SugarCRM's functionality includes sales-force automation, marketing campaigns, customer support, collaboration, Mobile CRM, Social CRM and reporting.
The company operates a number of websites, including SugarCRM community edition, commercial website Sugarcrm.com and Sugar Exchange (for third-party extensions), and user forums. As of 2017, SugarCRM reported two million users.
ICTBroadcast Autodialer Application offers a full suite of telemarketing campaigns like Voice broadcasting, Fax broadcasting, SMS messaging, Survey and Polling , Appointment reminder, Press 1 camapaign, Interactive Campaign , Inbound campaigns also it offers REST API's to integerate any third party application with it to automate CRM business process and communicate with customers / contacts in effective way . ICTBroadcast REst api offer opportunity to integrate with any open source CRM's like SuiteCRM, SugarCRM, EspoCRM, Yetiforce, Vtiger, flatefree, flarepoint CRM with ease
We have successfully integerated ICTBroadcast autodialer software with reknown SugarCRM Community Edition
using REST API of ICTBroadcast, the unified autodialler software.
The said integration enable user to communicate directly with his contacts / customers directly from SugarCRM, either using general contacts lists or leads lists or opportunity lists or others. The said integration enable automation of the business process and enable user to create and run campaigns directly from SugarCRM Community Edition
Following are some screen shots taken from SugarCRM customer relationship management deployment after integration with ICTBRoadcast autodialer along with instructions how to run voice broadcasting campaigns
How to use ICTBroadcast Module in Menus
1. Goto Leads menu
2. select your contacts
3. click on "Bulk Action" button and chose ICTBroadcast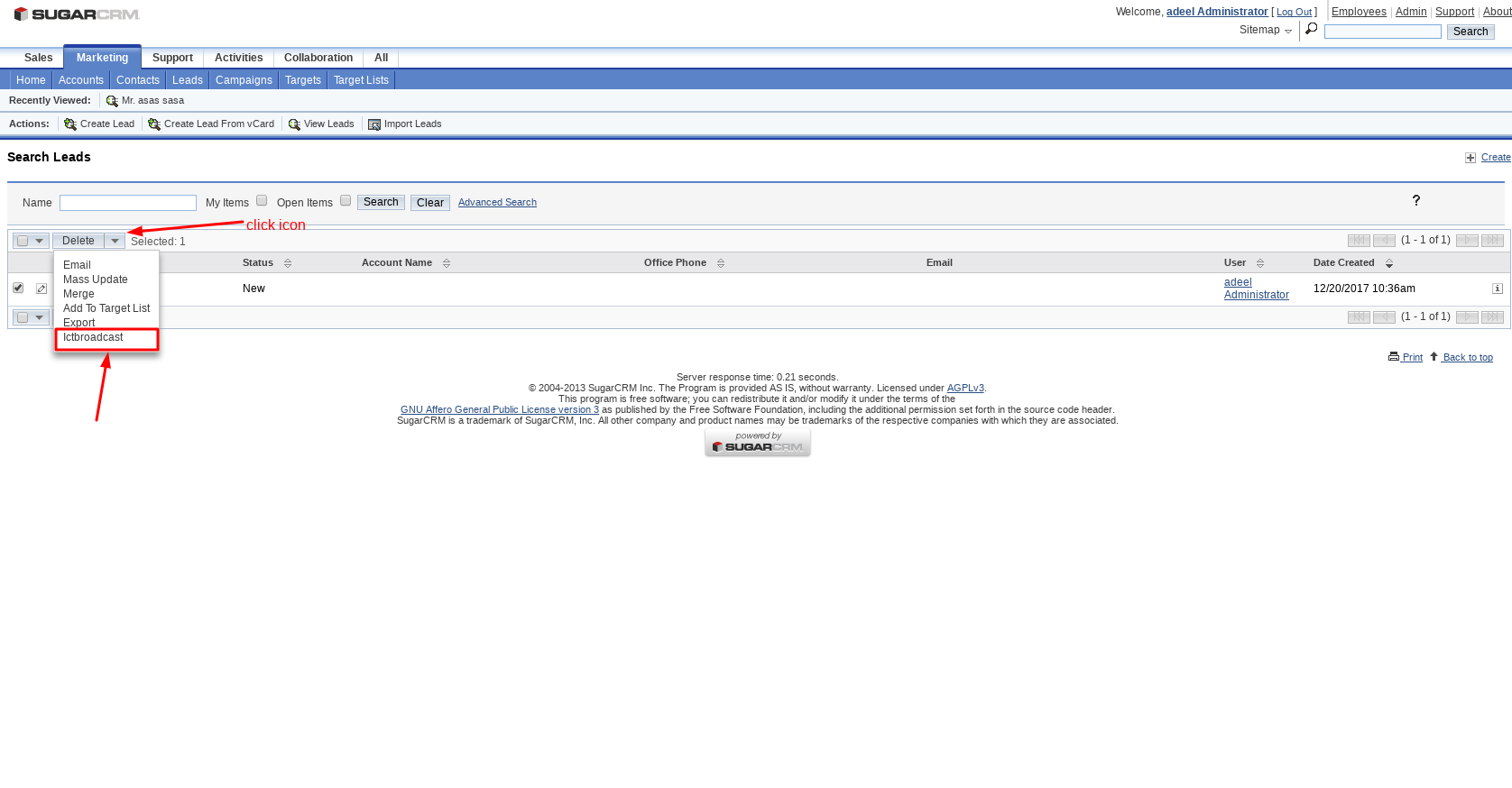 4. Enter Contact Group name, Select Campaign type, upload your message and save it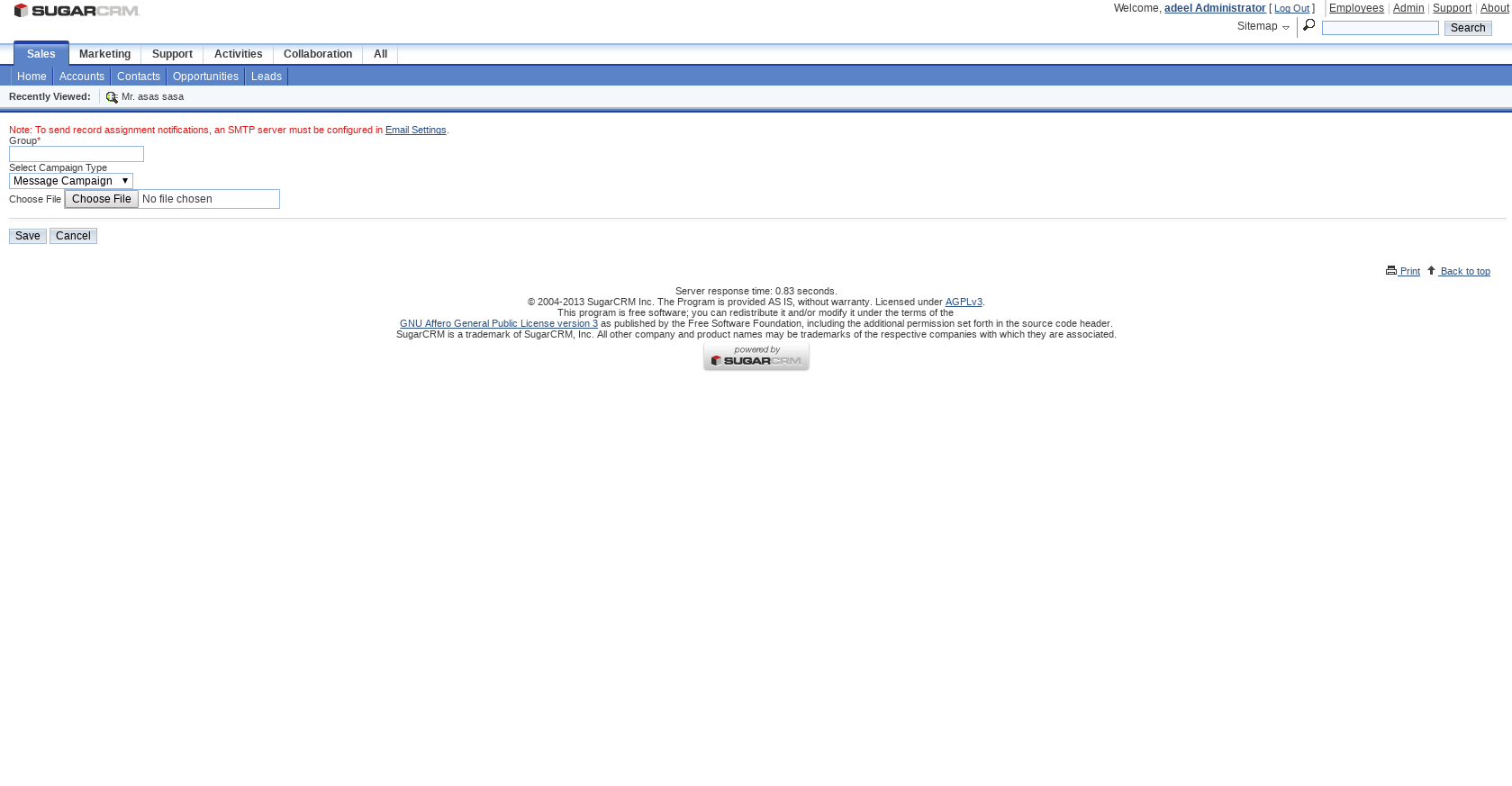 Note : For Message / Press 1 Campaign, upload .wav file and for Fax Camapign, upload .tiff / .pdf file
The said integration with use of REST API's enable automation of the business process and enable user to create and run campaigns directly from any CRM like SuiteCRM , VtigerCRM, EspoCRM , SugarCRM Community Edition
, YetiforceCRM , Flarepoint CRM and others .
Click here to become an Internet Telephony Service Provider to start your own business