According to wikipedia, SuiteCRM is a software fork of the popular customer relationship management (CRM) system from SugarCRM. It became popular when SugarCRM decided to stop development of its open source version. It is a free and open source alternative application based on the last open-source SugarCRM release, and contains many additional enhancements and new modules. It was released on October 21, 2013 as version 7.0, and provides upgrade paths for existing SugarCRM users.
SuiteCRM won the BOSSIE Award 2015 and BOSSIE Award 2016 for the world's best Open Source CRM. Infoworld, the curators of the BOSSIE awards stated that "In little more than a year, SuiteCRM has inspired the community and emerged as a new leader in open source CRM." The award had been won by SugarCRM for the previous 8 years.
ICTBroadcast Autodialer Application offers a full suite of telemarketing campaigns like Voice broadcasting, Fax broadcasting, SMS messaging, Survey and Polling , Appointment reminder, Press 1 camapaign, Interactive Campaign , Inbound campaigns also it offers REST API's to integerate any third party application with it to automate CRM business process and communicate with customers / contacts in effective way . ICTBroadcast REst api offer opportunity to integrate with any open source CRM's like SuiteCRM, SugarCRM, EspoCRM, Yetiforce, Vtiger, flatefree, flarepoint CRM with ease
We have successfully integerated ICTBroadcast autodialer software with reknown SuiteCRM using REST API of ICTBroadcast, the unified autodialler software.
The said integration enable user to communicate directly with his contacts / customers directly from SuiteCRM, either using general contacts lists or leads lists or opportunity lists or others. The said integration enable automation of the business process and enable user to create and run campaigns directly from SuiteCRM
Following are some screen shots taken from SuiteCRM customer relationship management deployment after integration with ICTBRoadcast autodialer along with instructions how to run voice broadcasting campaigns
How to use ICTBroadcast Module in Menus
1. Goto Leads menu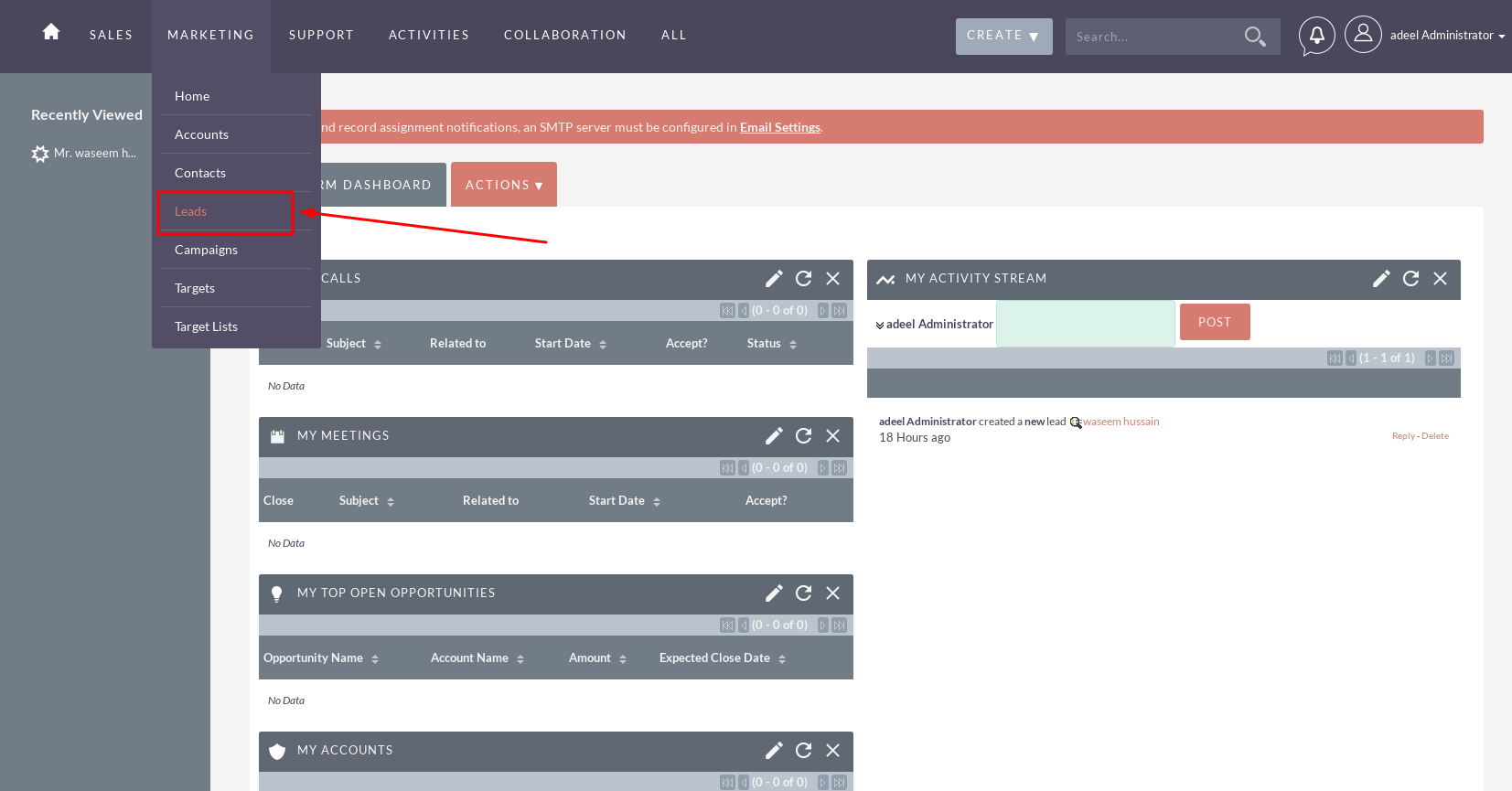 2. select your contacts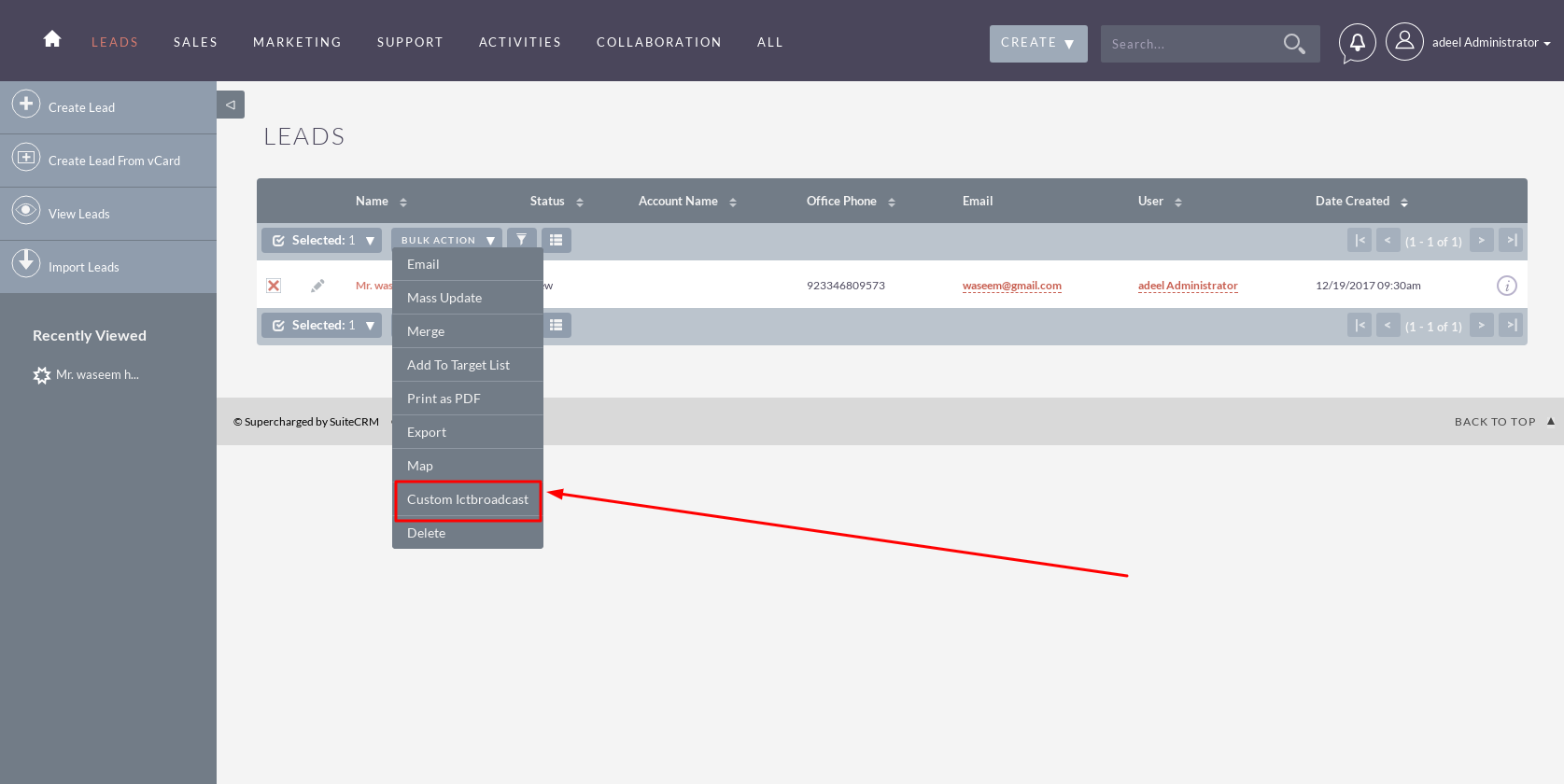 3. click on action button and chose ICTBroadcast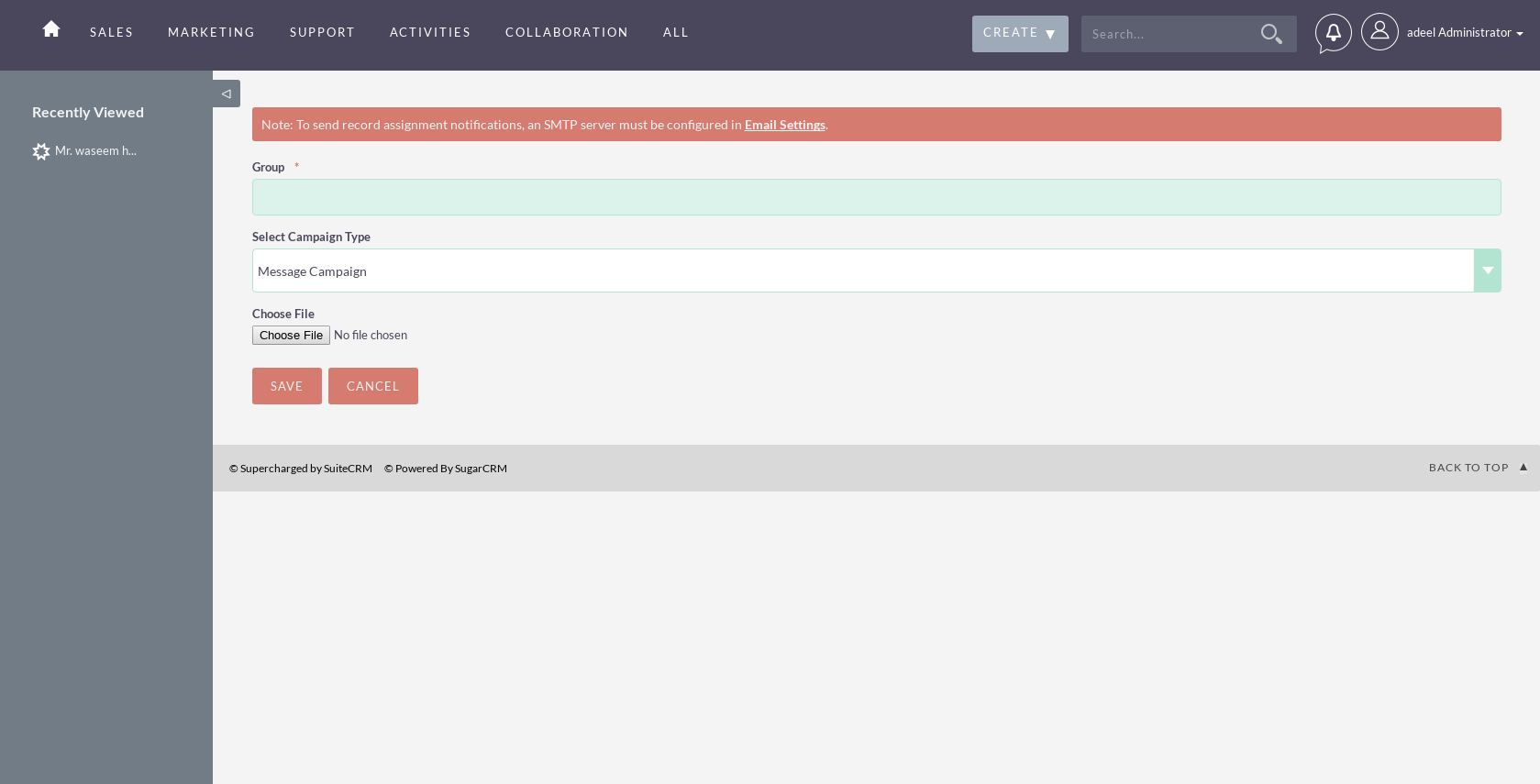 The said integration with use of REST API's enable automation of the business process and enable user to create and run campaigns directly from any CRM like SuiteCRM , VtigerCRM, EspoCRM , YetiforceCRM , Flarepoint CRM and others .
Click here to become an Internet Telephony Service Provider to start your own business