Inbound / Outbound Call Center
ICTBroadcast predictive dialer includes complete and advances call center functionalities such as inbound call center and outbound call center with power dialer, predictive dialer, press 1 dialer, Robo dialer, dynamic dialer modes. A call center is a physical place or office used for receiving or making a large volume of requests via telephone. This Autodialer software fulfills both inbound and outbound call center functionality very well.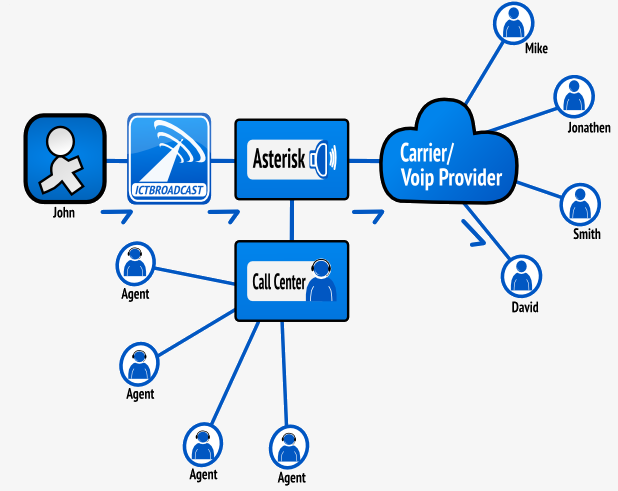 Auto Dialer ICTBroadcast gives you complete options of a call center
ICTBroadcast support both Inbound and Outbound call center functionality :
Inbound-Call-Center
ICTBroadcast does support custom IVR that users can easily create with the help of an advanced drag and drop IVR Designer tool to receive incoming calls on published DID numbers and play custom IVR also these inbound calls can further be forwarded to queues / live agents for further supports
Outbound-Call-Center
ICTBroadcast does support a variety of outbound campaigns like press 1 campaigns, survey campaigns, appointment reminder campaigns, Custom campaigns, Subscription campaigns, Agent campaigns with the option to forward calls of potentials customers to queues / live agents for further support.
Following is a list of features that the ICTBroadcast call center module supports
Predictive-Dialer
ICTBroadcast does support predictive dialer mode of dialing, It intelligently predicts the number of calls to generate based on ACD, ASR, and other parameters
ICTBroadcast offers integrated webphone for agents. Not only can it receive forwarded calls, but also enables agents to perform the following actions.
Load contact details from CRM as popup / CRM
Load campaign Dialogues/scripts for personalized communications
Call Transfer
WebPhone support for Press 1 / Interactive campaign
Admin can create Agents in ICTBroadcast. These agents can handle incoming or outgoing customer calls also following features are supported in ICTBroadcast
Set agent status Available / Unavailable
Agent login / logout support
Break for agents
Agent to agent transfer
Agents on public phones
Live agent statistics
Agent / call center reports
Agent Popup via custom URL
Agent dialogue (script)
Push Call Status
Agent performance evaluation and Evaluation reports
Call Recording
Queues for Inbound Calling can be configured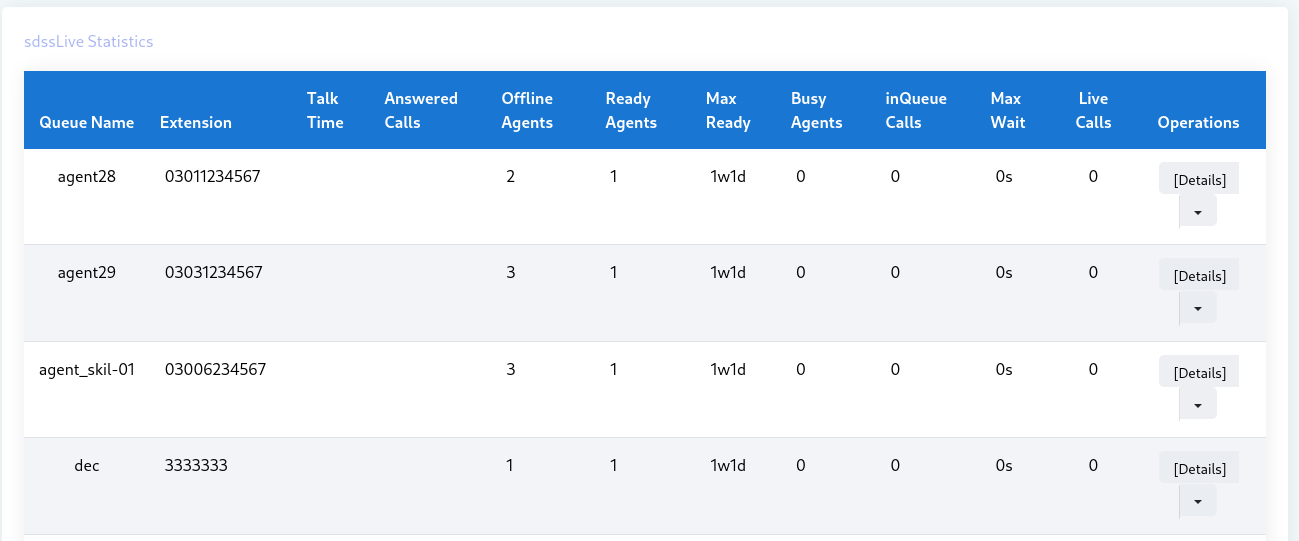 https://ictbroadcast.com/call-center-agents-reports-statistics-real-…

https://ictbroadcast.com/user_guide#reports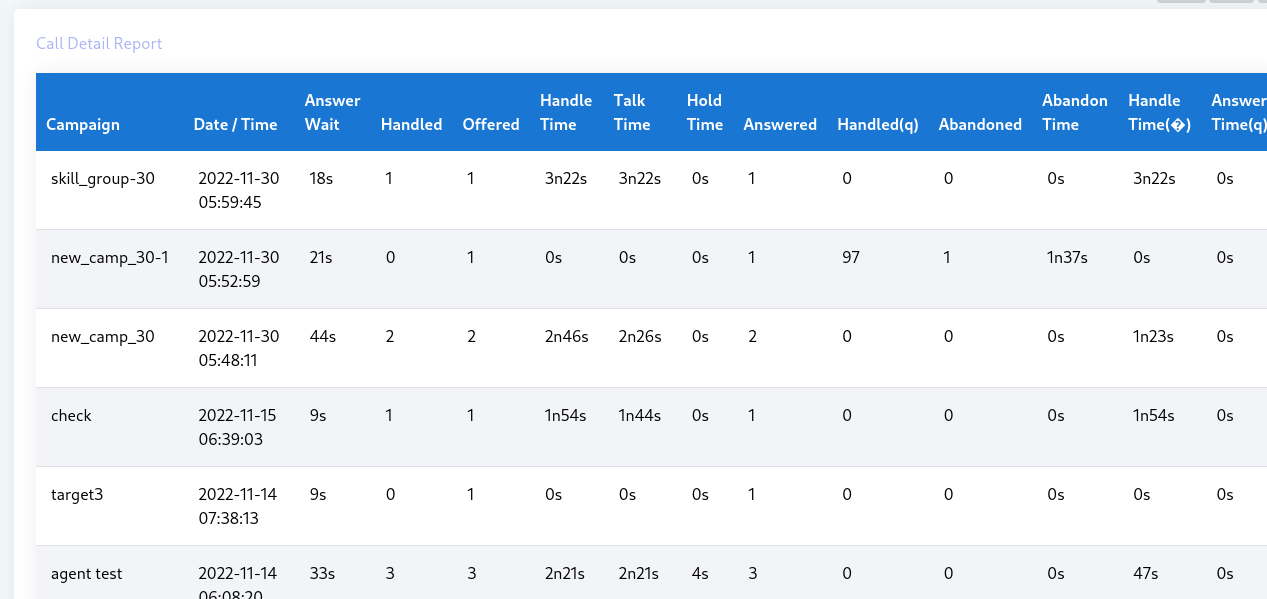 Campaign Statistics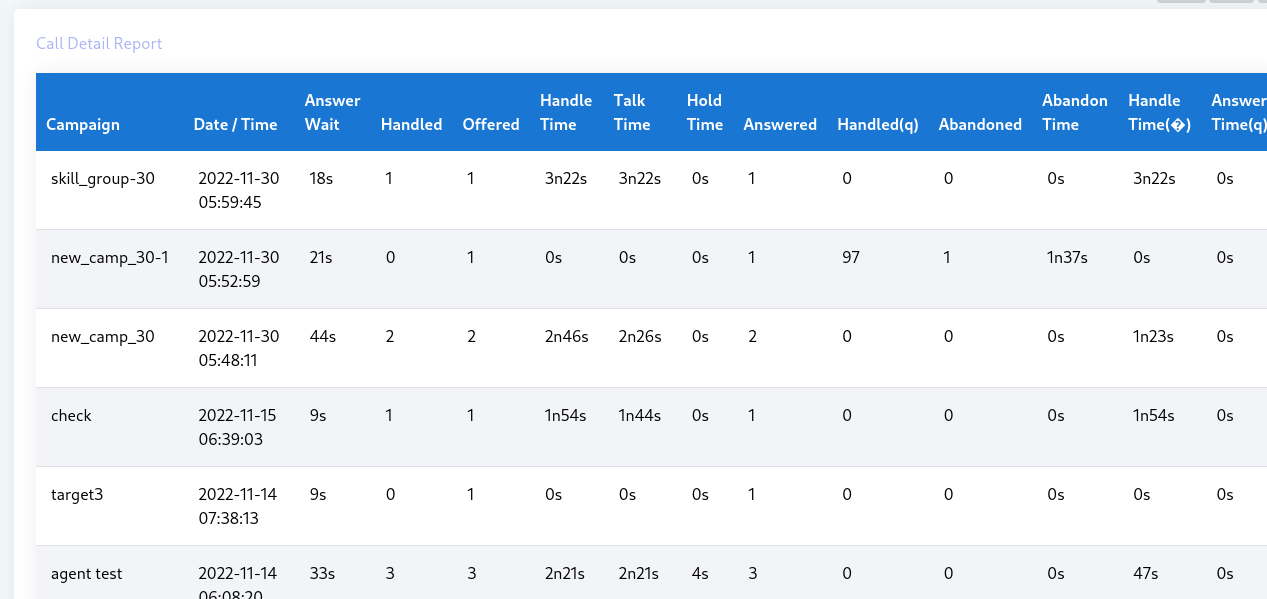 Agents scripts / dialogues
ICTBroadcast call center addon features provisioning of communication scripts/dialogue that agent needs to speak with caller, those scripts/dialogue will be written by management at ICTBroadcast web interface and these will be available to agents during the campaign
A User can create 8 types of different Campaigns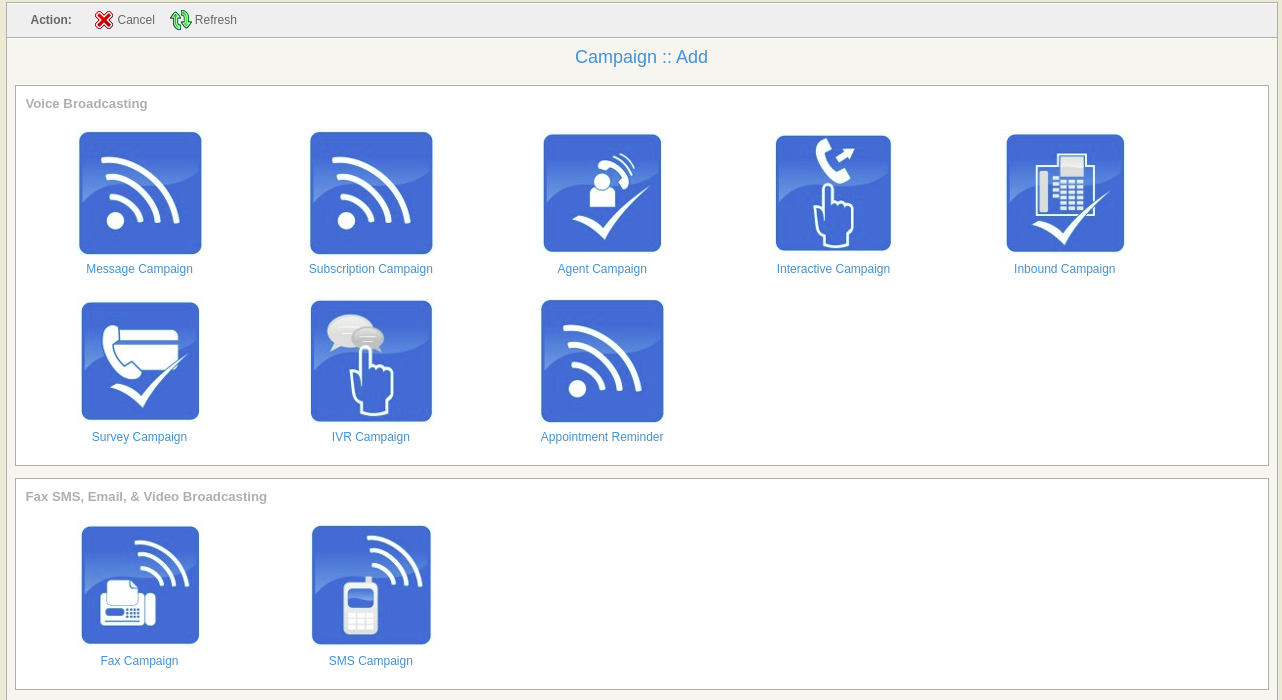 ACD
The system provides you with an ACD – Automatic Call Distributor. ACD can route calls to Agents or queues based on pre-established criteria
CRM
ICTBroadcast provides CRM – Customer Relationship Management. CRM enables call center agents to access information and knowledge in real-time to deliver the correct information to customers during telephone and online support calls.
IVR / Press 1 campaign
Interactive Voice Response / Press 1 campaign ** feature in ICTBroadcast is an **automated telephony system that interacts with callers gathers information and routes calls to the appropriate recipients
WebRTC Configuration of ICTBroadcast
WebPhone support for Press 1 / Interactive campaign
Call Centre agents evaluations reports, live statistics and Queues live statistics