ICTBroadcast boasts excellent contact management and filtering system. You can categorize and manage contacts destination-wise, filter duplicate and invalid contacts, and also import contacts from external files in CSV format.
Learn more about ICTBroadcast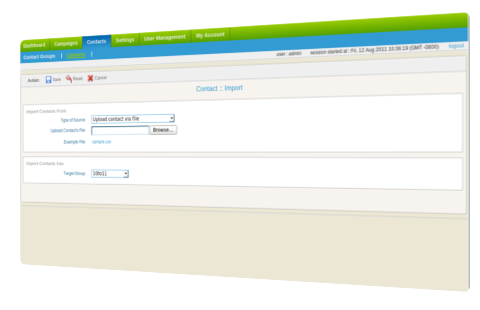 You can also add contacts manually. However, if you have thousands of contacts then you might consider importing that data. That is why ICTBroadcast has a simple import mechanism that can add thousands of contact numbers within seconds. Click here for more on how to prepare your contact list.