A CRM (Custom Relationship Management)
is the software that helps you to track all 
customer information and interactions in one location
 to follow more leads.
ICTBroadcast is a system that can seamlessly integrate CTI with CRM. It brings all this information into one cohesive unit. The customer's complete history with your business exists alongside a list of your deals; your emails, notes, and appointments live in one interface.
ICTBroadcast autodialer software is a flexible solution, it gives the freedom to integrate externally with top CRM solutions like :
VtigerCRM
EspoCRM
flatefreeCRM
CiviCRM
flarepointCRM
EspoCRM
Yetiforce CRM
SugarCRM
Integration of ICTBroadcast with these CRM is not a difficult task for professional who has basic knowledge that how to use API's as CRM integration will be fulfilled by the use ICTBroadcast REST APIs. This integration adds more intelligence, efficiency, flexibility, and performance to the solution also it is scale-able and customize-able as per requirements. By using ICTBroadcast marketing autodialer software with these two CRMs is a great opportunity to increase sales and long-term relationships with customers.
ICTBroadcast Integration with SalesForce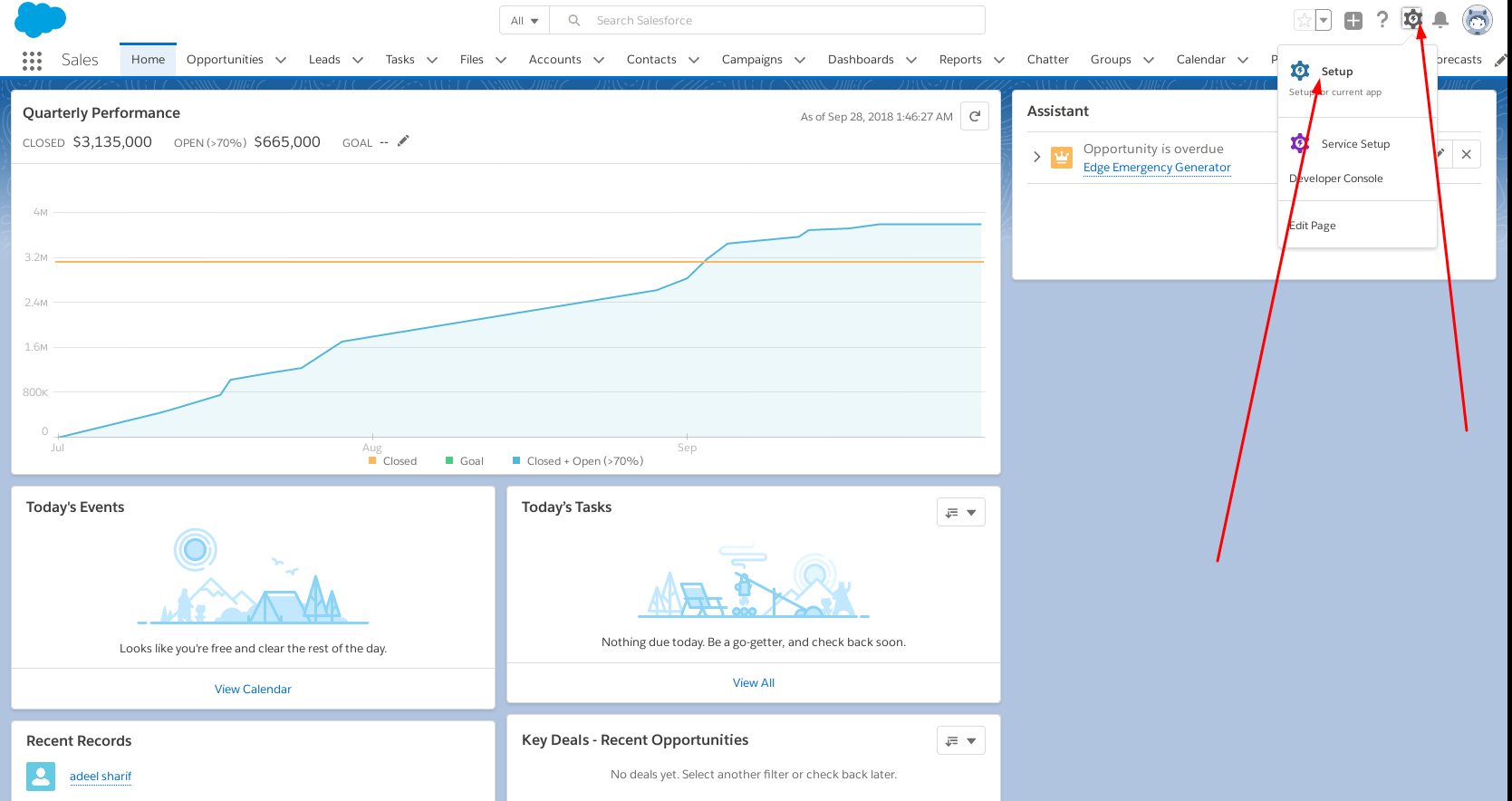 ICTBroadcast Integration with SugarCRM or Vtiger or EspoCRM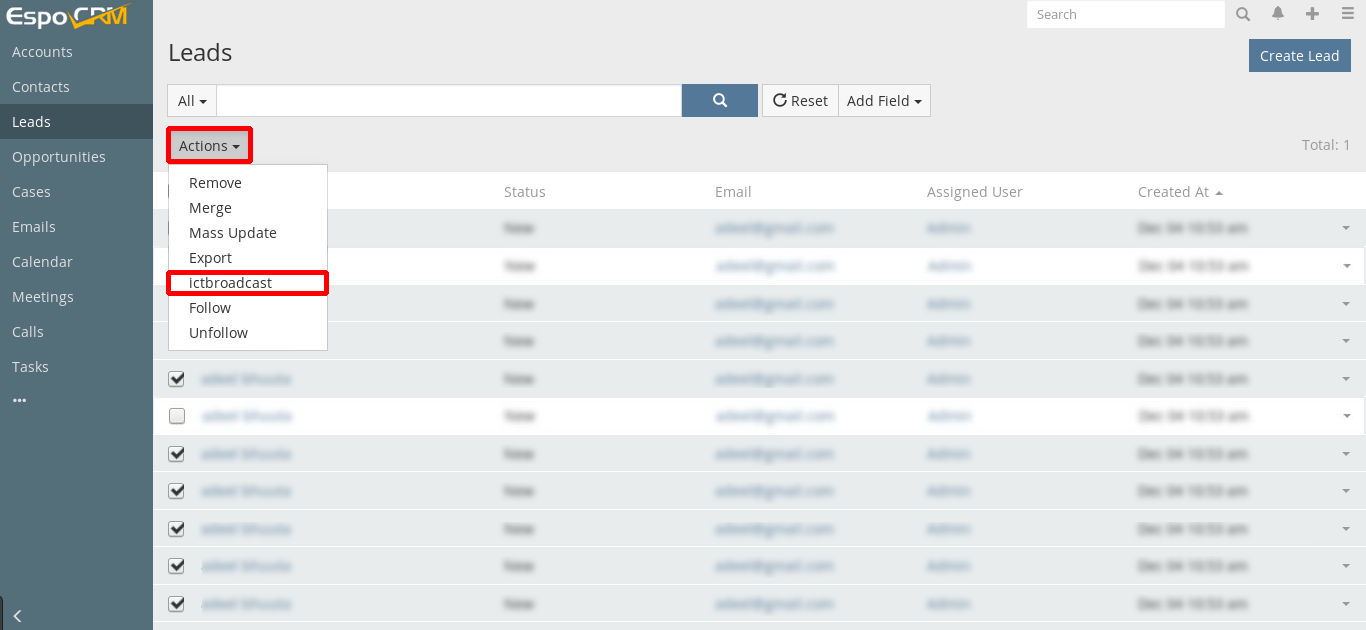 ICTBroadcast integration with YetiForce CRM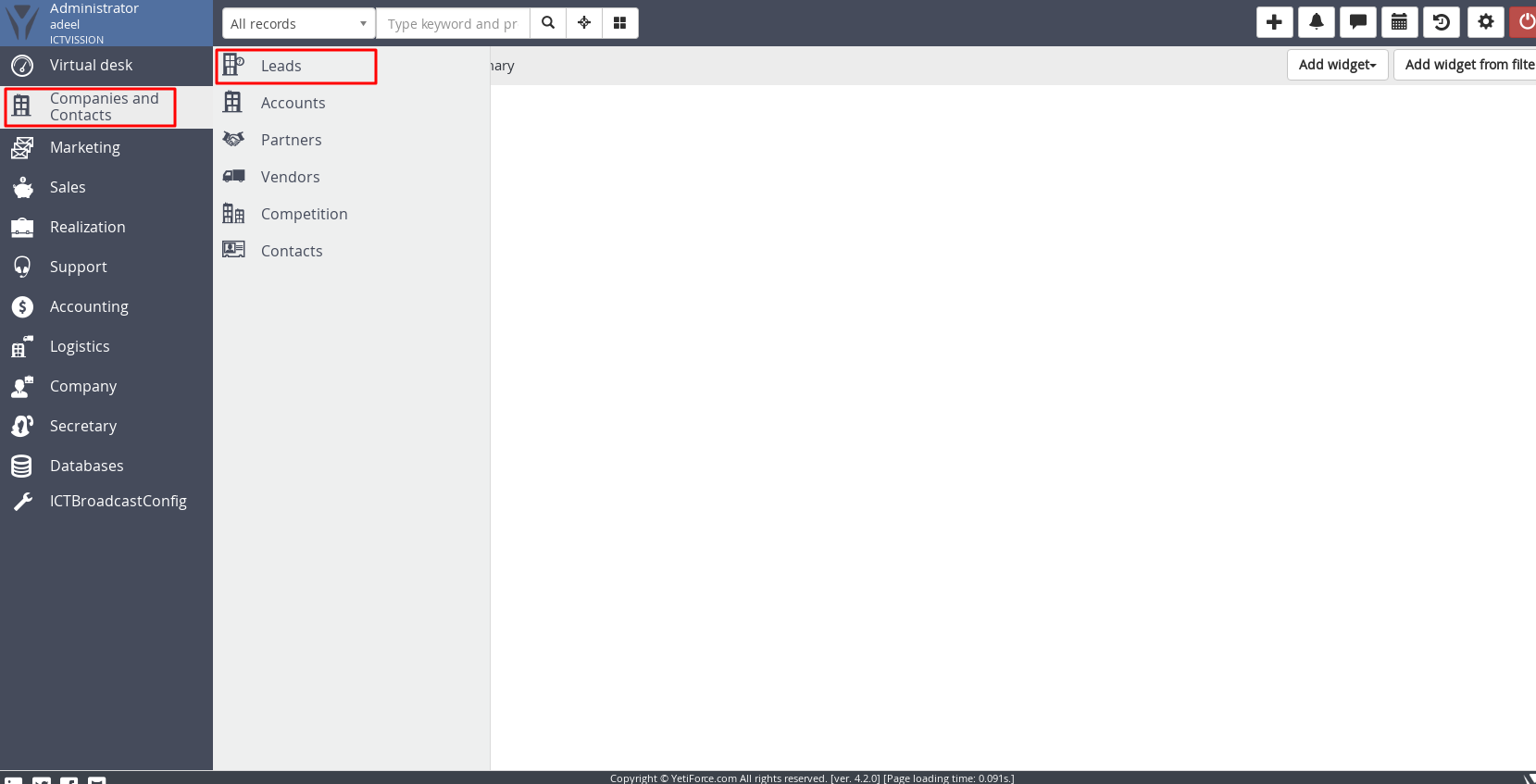 ICTBroadcast Integration with SuiteCRM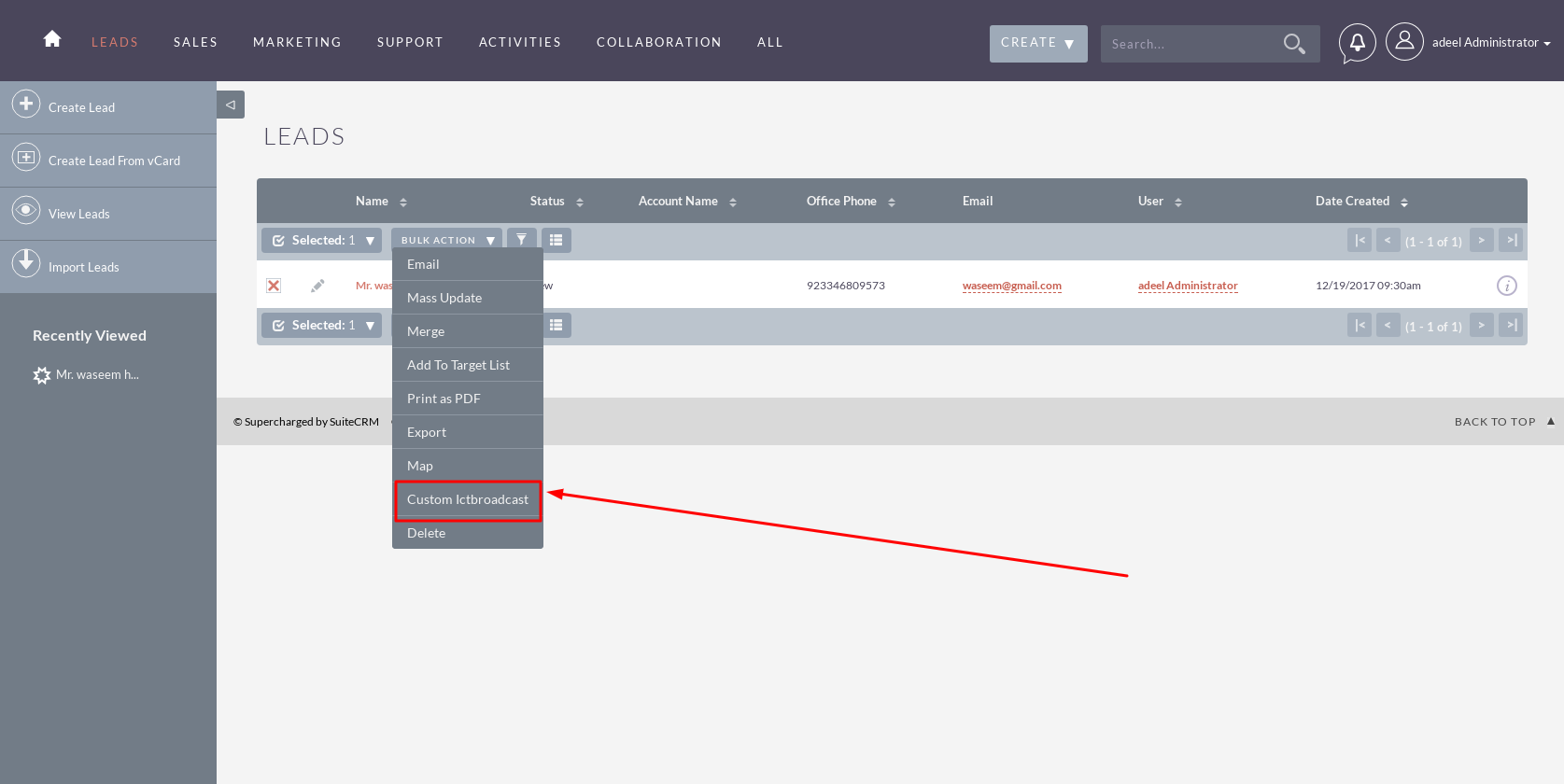 ICTBroadcast Integration with Vtiger CRM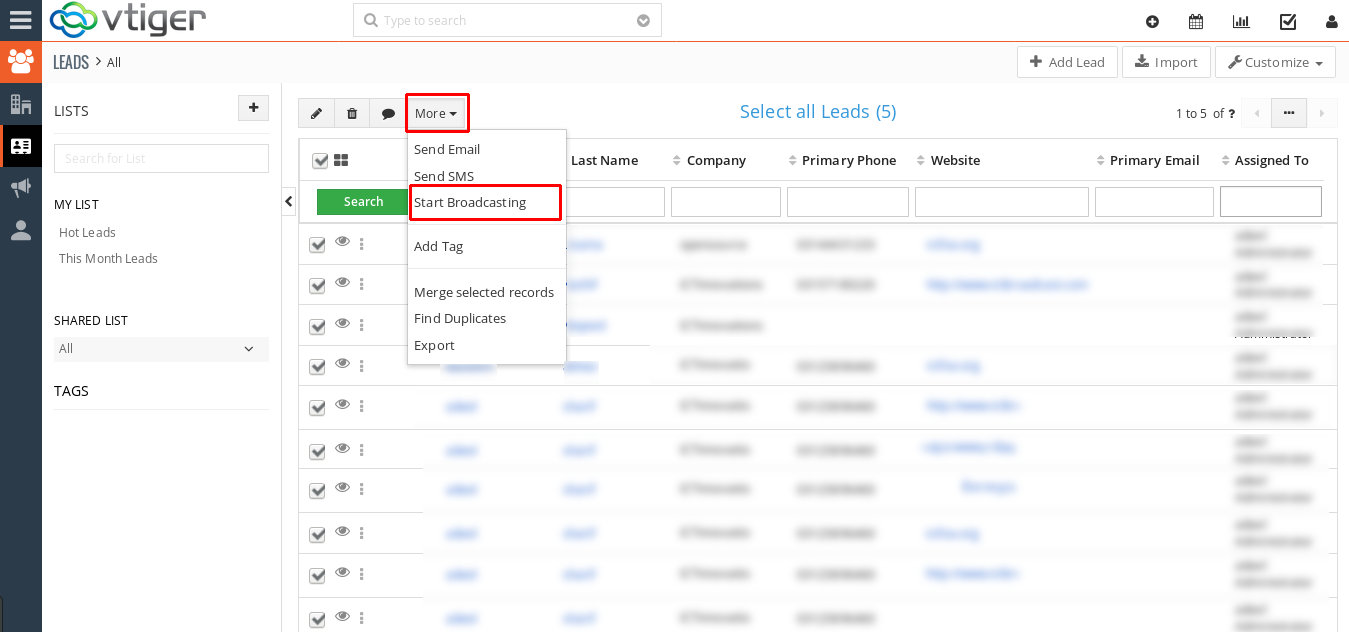 ICTBroadcast is an open-source Asterisk-based mass communications platform supporting voice, SMS, fax broadcasting, We have integrated ICTBroadcast with known open source CRM's enabling communications and business process automation. Integration or addition of Computer telephony integration ( CTI ) makes these open source CRM's a perfect choice for the organization for their daily operations and management.
Related Links: