ICTBroadcast Installation Instructions
System Requirements
Please make sure that you have needed resources to setup ICTBroadcast on your server before you proceed with ICTBroadcast installation . Following are minimum requirements.
Dedicated server
Good internet connection
Call/Fax/SMS Termination service or originations services
Static IP to access server remotely
Following are minimum hardware specification for the dedicated server
Processor Core2Due 3.0 GHz or higher
RAM 4 GB or higher
Hard Disk 200 GB or higher
A fresh installation of CentOS 7.x (x.64) on a dedicated server without any additional software or control panel installed.If you need help in CentOS 7.x installation, please visit following page
https://www.tecmint.com/centos-7-3-installation-guide/ https://www.linuxtechi.com/centos-7-installation-steps-screenshots/
Step 1: Prepare a system for installation
Please start your server and open / connect with Linux shell or terminal, then login as root or equivalent user having sudo privileges. Then issue following commands
Update your installation
yum update

Install required software repositories
yum install epel-release
yum install https://service.ictinnovations.com/repo/7/ict-release-7-4.el7.centos.noarch.rpm

Step 2: Download and Install ICTBroadcast
Now you can proceed with download and installation of ICTBroadcast, the following command will download install all other required dependencies automatically
yum install ictbroadcast

After the installation is complete, open your browser and point it to your server IP address / Hostname followed by install.php. For example http://example.com/install.php or http://192.168.1.10/install.php.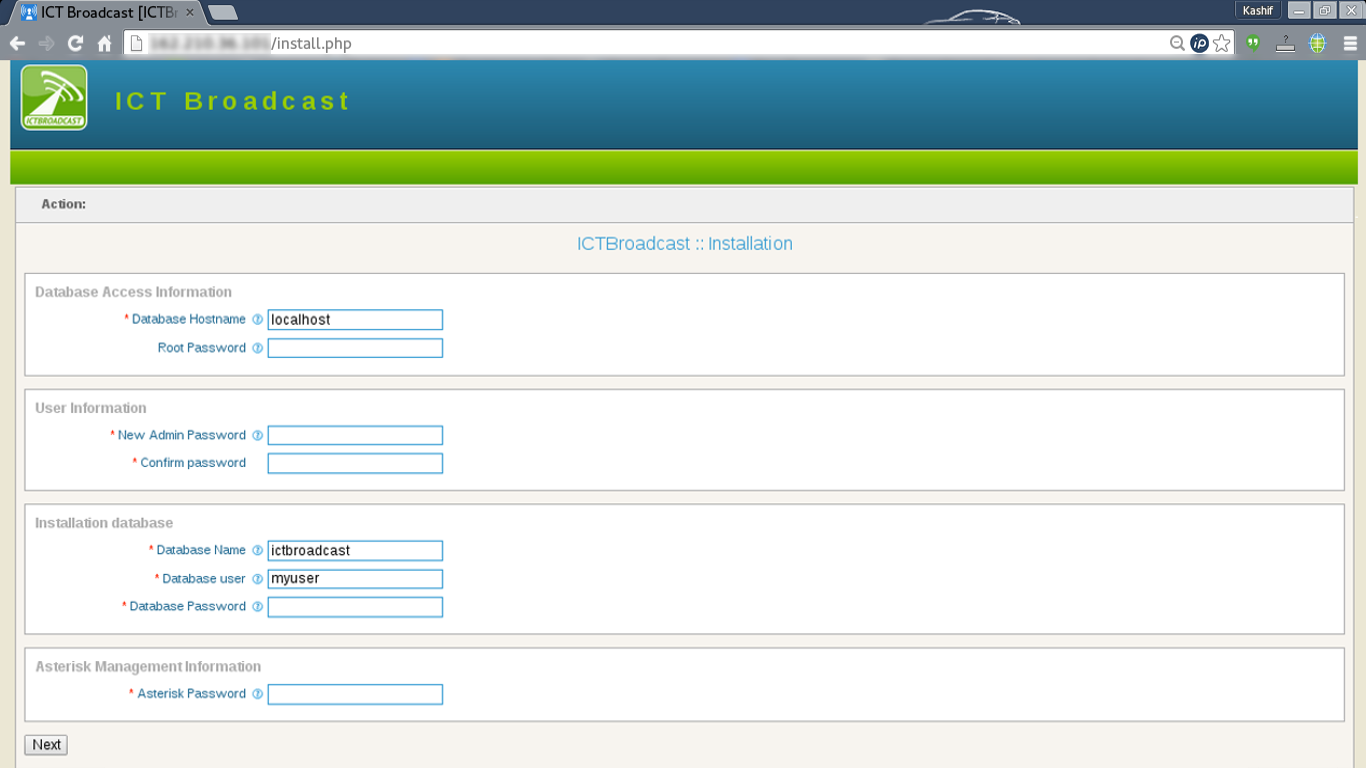 Fill the form, choose admin password and note them for future use and then click on submit.
Note: If you have not set any password for MySQL or MariaDB server, then Leave the database root password empty

It will setup ICTBroadcast on new server and it may take several minutes so be patient. when done you can proceed with product registration.
Step 3: Registration
After database setup browser will be redirected to the registration screen, or you may access the registration page from My Account -> Update License menu. here you have to enter license information. But before you proceed you may need to get a new license key from our service portal. To get the key you have to follow given instructions: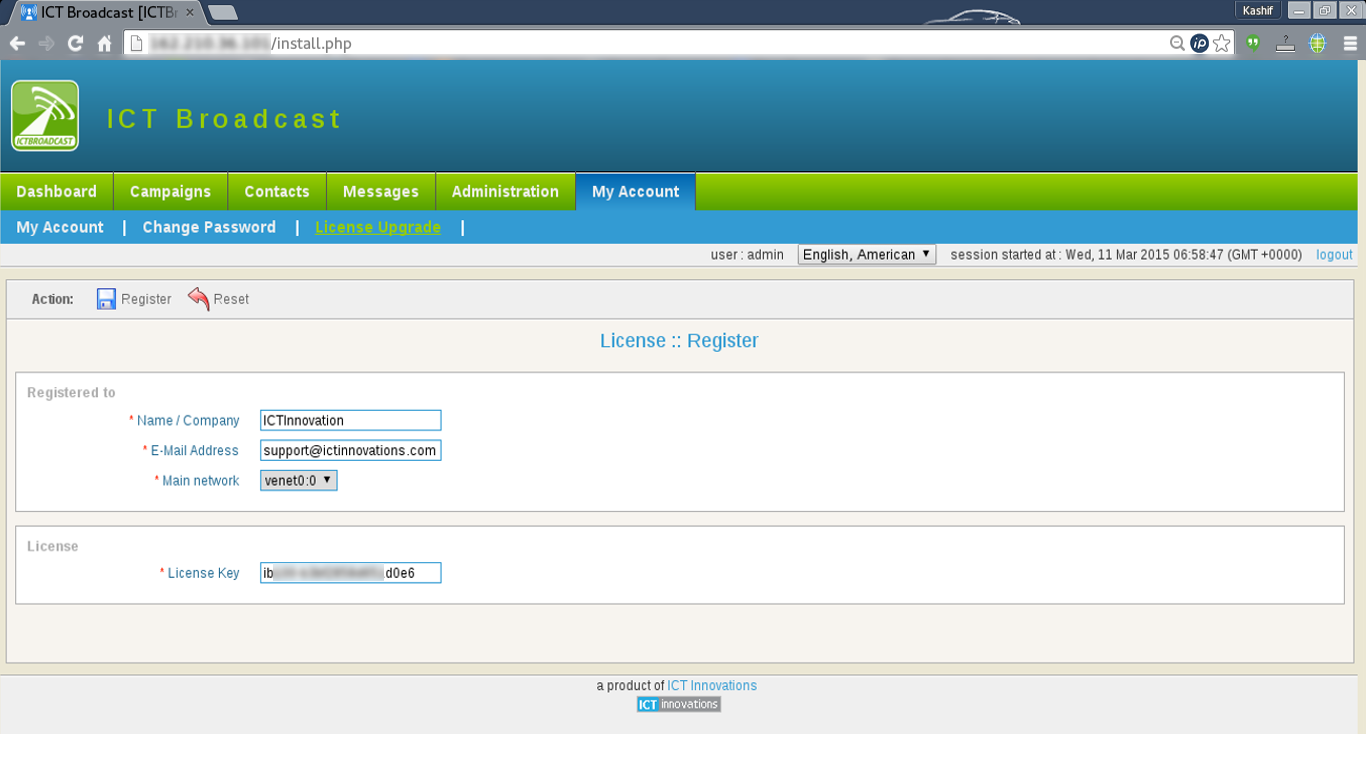 Visit our Service portal and Select a suitable package of ICTBroadcast to buy or Register for free Auto Dialer license
Finally, login to the service portal. and then click Services -> My Services and then click on details in front of the corresponding service/product. here you can find your license key. If you face any issue in license activation , please create a support ticket

Related Content
If you need instruction CentOs setup then please check How to prepare a CentOs 7 server for ICTBroadcast
Following page will provide more detail about how to prepare you system https://www.ictbroadcast.com/content/how-prepare-system-ictbroadcast-ins...