ICTBroadcast Auto Dialer software has a survey campaign for telephone surveys and polls. This auto dialer software automatically dials a list of numbers and asks them a set of questions that they can respond to, by using their telephone keypad. You can schedule when to make calls, record your questions using ICTBroadcast voice recording features, and run a campaign. You can view graphical charts and reports for your survey campaign and analyze recorded responses from your prospects.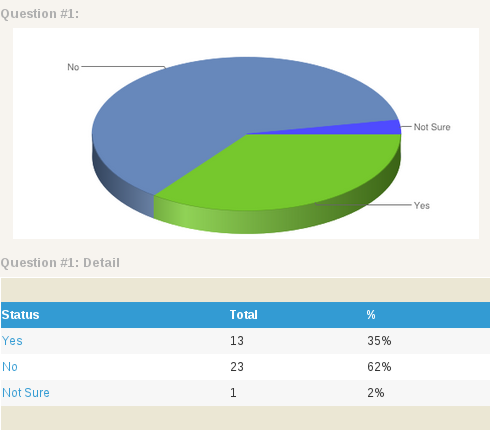 ICTBroadcast Survey and Polls autodialer can import a list of thousands (or millions) contact phone numbers and then automatically dials these numbers instantly. You can ensure certain numbers won't ever be dialed by filtering numbers through a Do Not Call list.
Here are the pricing and packages information of ICTBroadcast autodialer
How Polls and Surveys Works
When the auto dialer phones the people on your list, it can ask the person who answers the phone some introductory message to determine if they are the best person to complete the survey. If the call is answered by an answering machine, a summary message can be left, rather than the full message. Once the right person is on the phone it will play up to 10 survey questions (or you can create a poll for a single question) and ask for a response. People answer the questions by pressing the appropriate number on their telephone keypad, e.g. press 1 for 'Yes' or 2 for 'No'. You can also create open-ended questions where people usually record their voice responses (or feedback) that are shown in a list of voice responses in your survey or poll report.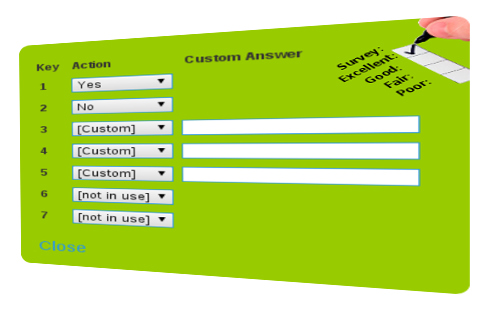 ICTBroadcast survey campaign keeps placing calls until all the people on your list have been dialed, or the scheduled stop time is reached for that day. You can view, print, and export the results of all the calls and people's answers to each question.
Related Content:
Smart Auto Dialer Software Automatic Phone Calling Application