Robocalls are pre-recorded or auto-dialed calls to your mobile phone or landline, usually when you have not given the caller permission to contact you. They are sometimes made by telemarketers, usually unsolicited, who are callers calling you to sell a product or service. Besides telemarketers, such as debt collectors, robocalls may also come from other agencies.
Telephone Consumer Protection Act (TCPA) LAW
The Telephone Consumer Protection Act (TCPA) imposes restrictions on unwanted pre-recorded telemarketing calls to your personal phone house phone. It also forbids all calls or text messages to your mobile phone that are auto-dialed or pre-recorded. The rules and regulations applying the TCPA that came into effect in 1992 were provided by the Federal Communications Commission (FCC). The TCPA reports that the following should not be performed by marketing telemarketers:
Call prior to 8 a.m. After or after 9 p.m.
If you have chosen to opt-out of calls from that individual caller, or if your name has been added to the DNC (Do Not Call) List
Send unwanted fax messages to your home or work
Ensuring a name and number is displayed on the Caller ID
Deny giving their name, the name of the employee or company on whose behalf they are calling, and contact information for that employee or company
Schedule Telemarketing Campaign with ICTBroadcast
You can schedule your campaign in ICTBroadcast. It allows you to start campaigning on selected dates and times and stop campaigning on selected dates and times.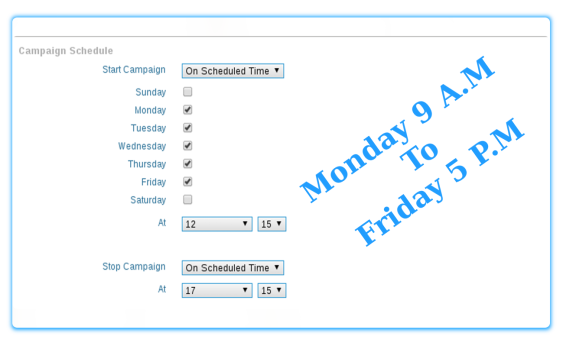 Do Not Call Lists
Two types of DNC lists are provided by ICTBroadcast: Master DNC and User DNC. The Master DNC list is the country-wide DNC list provided by the U.S. federal agencies such as FCC and FTC. Whereas User DNC is a list for any user using ICTBroadcast to conduct fax or voice broadcasting. It enables a call or fax recipient to be deleted automatically from your calling lists. When a call receiver chooses to opt-out, this list can be populated manually as well as automatically. It is up to consumers to ensure that all federal and state regulations are followed while using ICTBroadcast. But most aspects of voice broadcasting, including the time of day to call and restrictions on where to call, are highly regulated within the system.
Telemarketing on Sunday
Under the Do Not Call Register Act 2006 and associated telemarketing requirements, allowed hours for telemarketing are regulated. On Sundays or public holidays, telemarketers are not permitted to call you before 9 am and after 8 pm on weekdays
TCPA Safe Dial with ICTBroadcast
When running telemarketing and auto-dialing voice broadcasting campaigns, Admin has to make sure that recipients/customers receive these call-ins at proper and suitable times also there are legal restrictions in some countries to communicate with people or businesses in legitimate time schedules on other case service providers can face legal issues.
ICTBroadcast provides a complete solution and the admin can manage time-zone-based restrictions on outbound calls and campaigns. It works in accordance with TCPA Law that prohibits calling residences before 8 a.m. or after 9 p.m., local time also there is an option for admin to pre-configure time-based restrictions with destination numbers.
It uses area code for the time zone calculation to prevent any kind of disturbances. It gives the option to choose a time zone from the drop-down menu or choose the country time.
Default Restriction based on Timezone
By default, ICTBroadcast allows timezone-based restriction on outbound calls/campaigns. Users are allowed to make outbound calls during the allocated timezone. This (the default) feature uses the user's timezone to calculate the allowed time slot.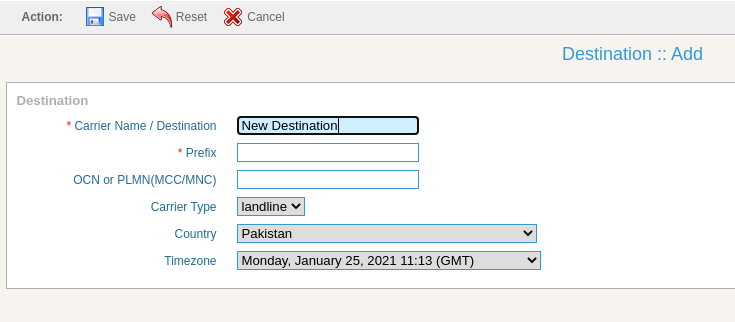 This feature protects you from any legal issue, Admin can impose time zone based restriction globally as well as locally means admin can restrict all system users to run campaigns in proper legitimate time also he too can run and schedule campaigns in working hours. Admin can freely start any campaign and schedule its timing and the campaign will automatically run and stop daily as per the given schedule and time zone restrictions.
If you have any trouble in setting time zone view
Destination based scheduling of telemarketing campaigns