ICTBroadcast and WHMCS Integration
ICTBroadcast WHMCS module integrates WHMCS and ICTBroadcast SP Edition and adds complete ecommerce functionality in ICTBroadcast setup. ICTBroadcast WHMCS module will automate business processes and it will automate client account creation, order placing and fulfilling and payment management processes . It will enable auto provisioning of ICTBroadcast services to users / customers.
ICTBroadcast SP Edition will function as a service portal while WHMCS setup will function as an ecommerce portal and both portals will be integrated and synchronized accordingly.
Following are ICTBroadcast WHMCS module features
Account provisioning
WHMCS self service portal will create an account and activate it after phone verification and payment process and it will automatically create his account at ICTBroadcast service portal and customer / user will be emailed with access information of both WHMCS ecommerce portal and ICTBroadcast service portals and he will login into service portal using these access information and run his campaigns directly also admin can terminate/suspend ICTBroadcast account from WHMCS admin panel .
Add Balance into customer account
Customer will make payments through WHMCS ecommerce portal and his funds will be added into ICTBroadcast service portal as balance to continue using the service portal without any interruption.
Add new services / packages
Customers can buy new services / packages through an ecommerce portal.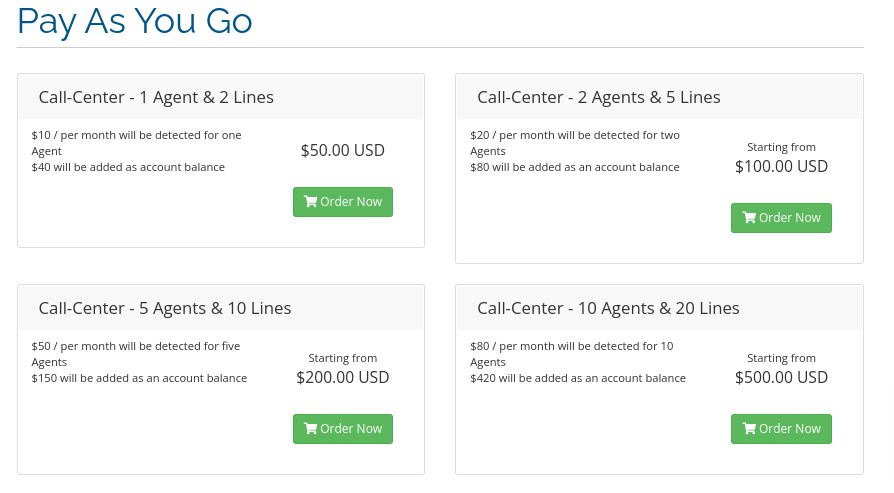 How it works for Admin
Create Product
1. Create product in WHMCS, enter the product details and price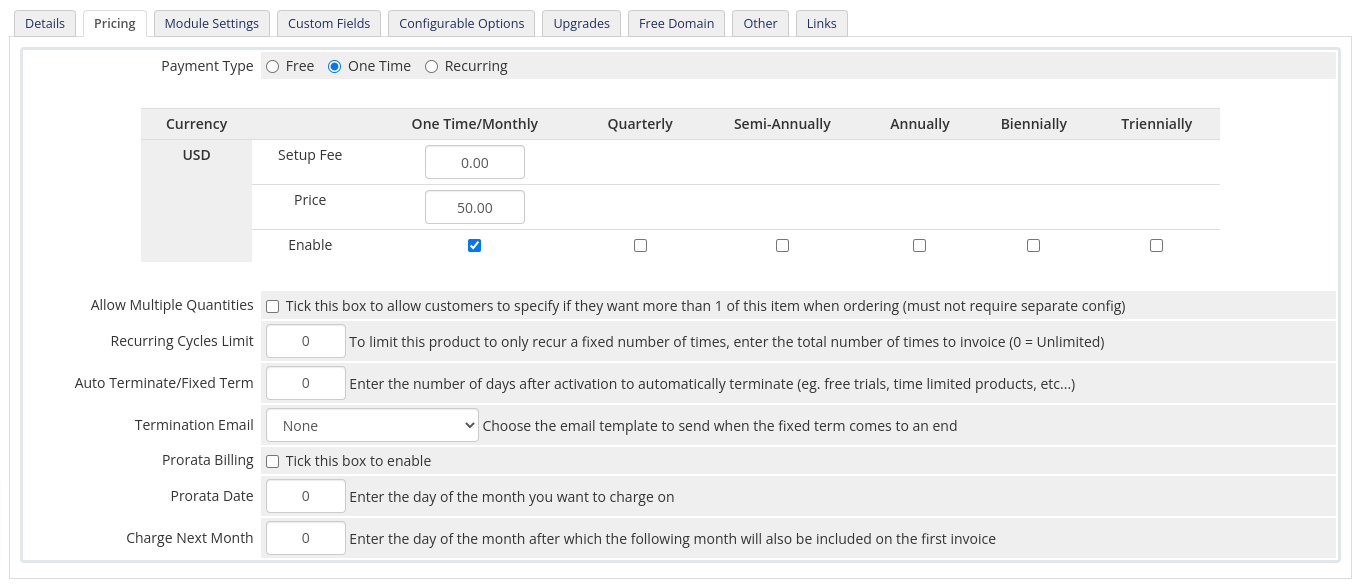 2. Select the ICTBroadcast module section. After module selection system will show the form, you need to enter the user resource limit for that and select "run the module after payment" (when customer purchased that package so system will apply these resource on customer account)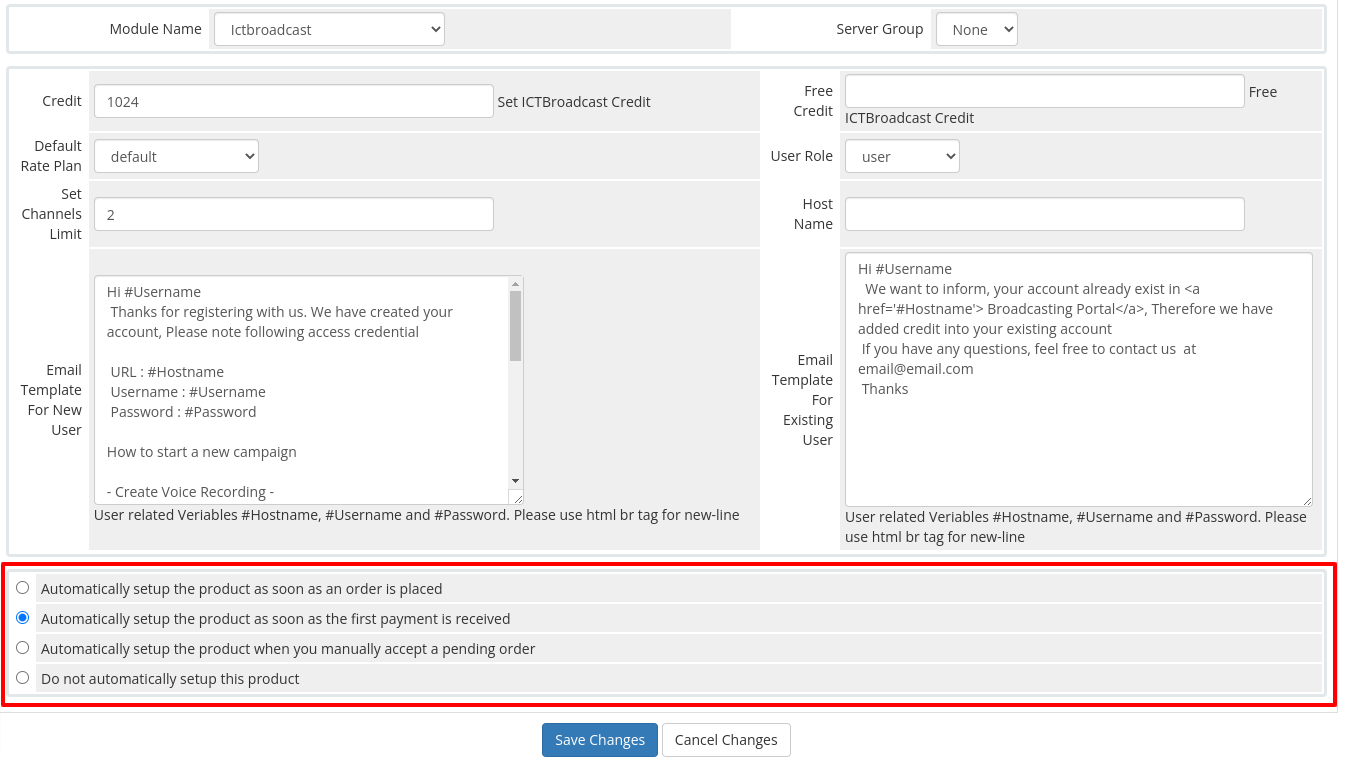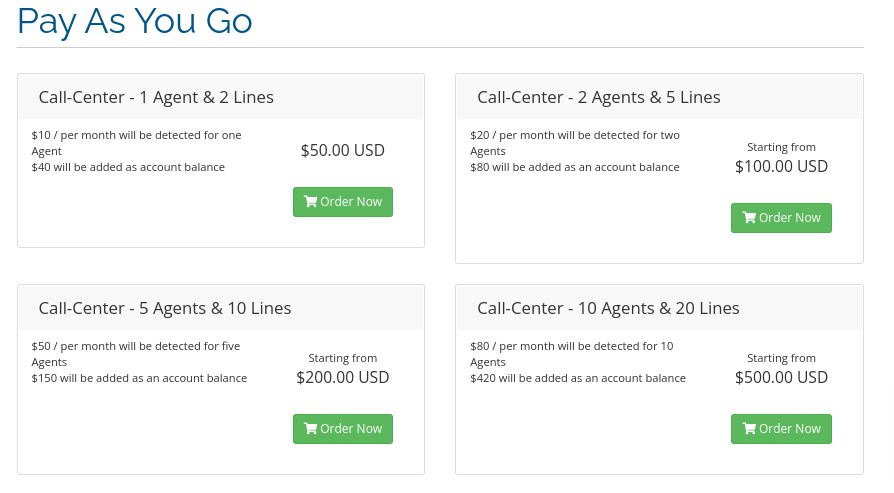 How it works for Customer / User.
Customer will receive the access of ICTBroadcast service portal on his/her configured email address with phone verification link
By-default customer account is not active, customer needs to verify his phone number then system will activate the account.
click on phone verification link
on verification page, customer needs to click on "generate" button for call then system will send code to customer phone number via voice-call
after phone verification system will mark his account as active and send notification to customer email address 

Customer can check and add more balance into his account from dialer-page "Goto My Account => Click on Purchase Credit Button"
system will redirect to WHMCS top-up/product page
customer will select package and make the payment
after payment received, system will add balance into his account
Customer will login into ICTBroadcast service portal using access information he received through email and run campaigns directly .