Advance


Auto Dialer software
& Call Center Solution

ICTBroadcast is a white label and multi tenant auto dialer software and call center software, it features Unified communciations, Voice, SMS, Fax and Email communications. It is an all one software solution based on open-source asterisk communications switch. It features multiple dialing modes such as progressive dialing, predictive dialing, power dialing, preview dialing as well as manual dialing through WebRTC web phones to improve your call center's efficiency and productivity. ICTBroadcast automated dialer automatically dial contacts and transfer them to agents, so you can focus on providing excellent customer service.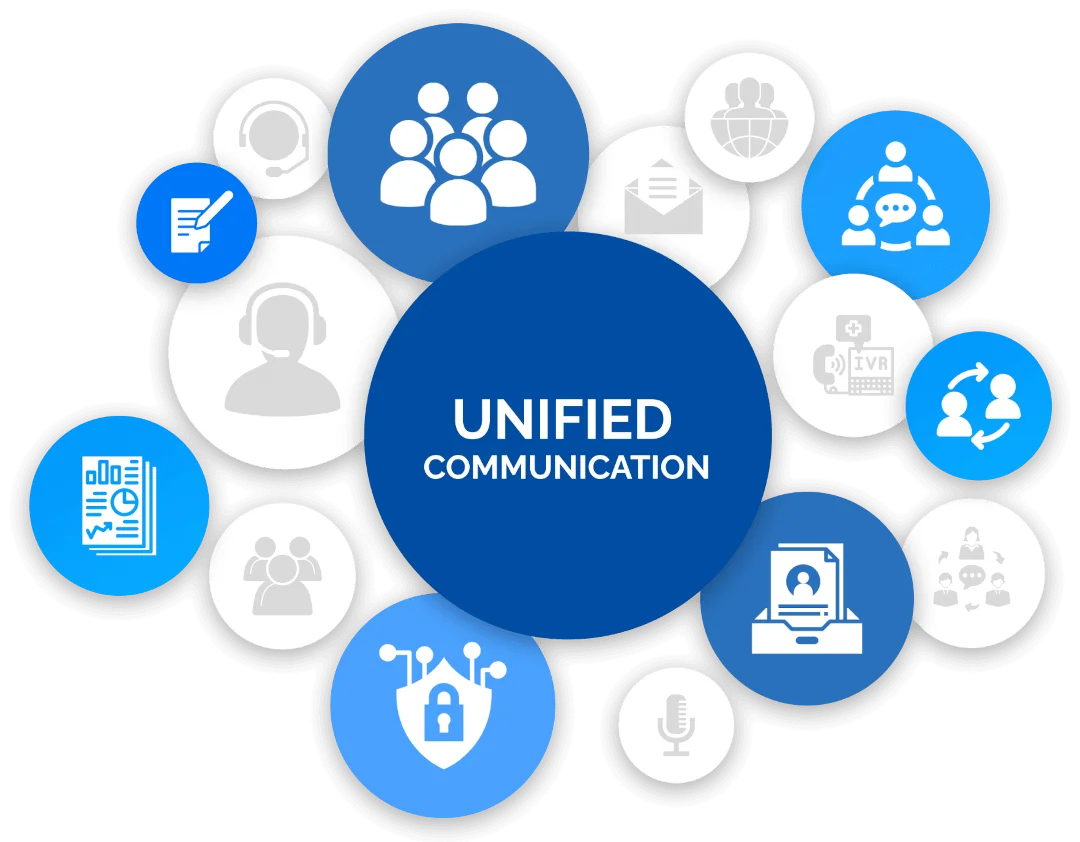 Unified Communications, Voice, Fax, SMS, & EMail
ICTBroadcast is a unified communications call center software with auto dialing functionality. It featuresVoice, SMS, Fax and Email communications also it supports different types of telemarketing and broadcasting campaigns fulfilling requirements of multiple business scenarios . These telemarketing and call center campaigns make it a complete unified communications telemarketing and call center platform .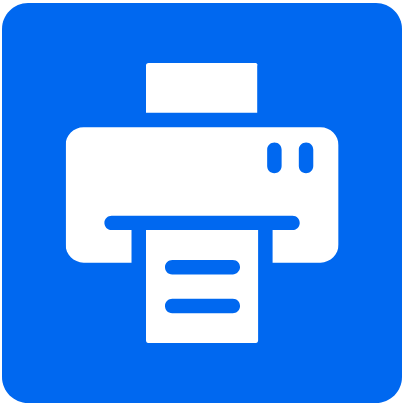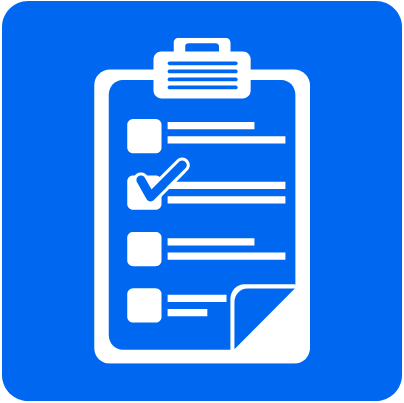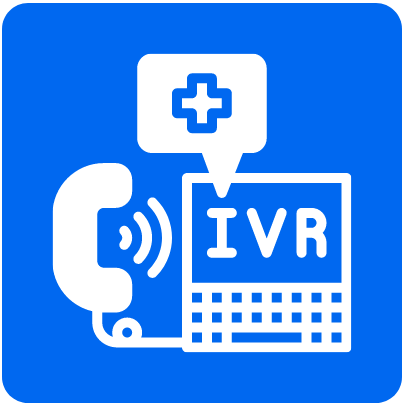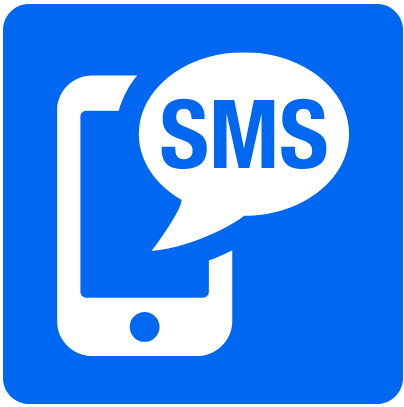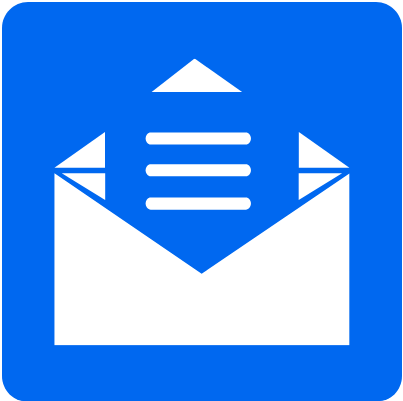 | | |
| --- | --- |
| Voice | Fax |
| | |
| --- | --- |
| Survey | IVR |
| | |
| --- | --- |
| SMS | Email |
Advance blended call center software
ICTBroadcast support advanced and complete call center functionality both inbound and outbound calling with different auto-dialing modes like power dialing, predictive dialing, press 1 support, and dynamic dialing through REST API also ICTBroadcast REST API enable to integrate with any third-party application with ease.    
ICTBroadcast as predictive dialer software is the perfect solution for call centers that want to increase their productivity and reach more leads. ICTBroadcast predictive dialing uses predictive algorithms to automatically dial numbers and connect agents to live leads, so you can maximize your call time and improve your bottom line.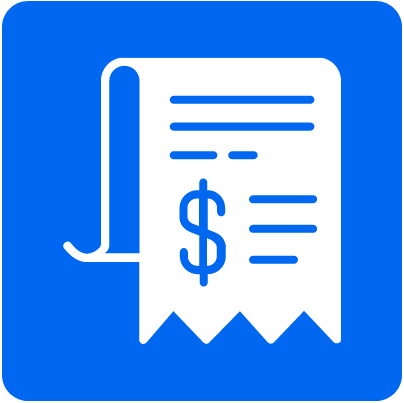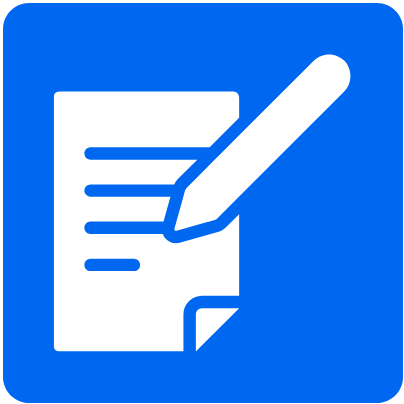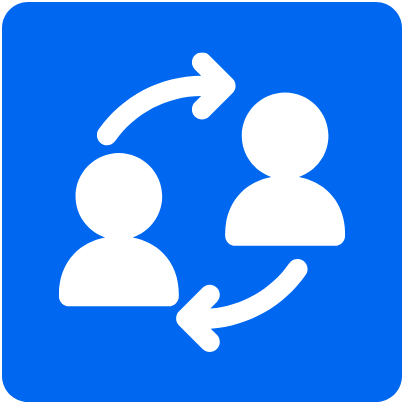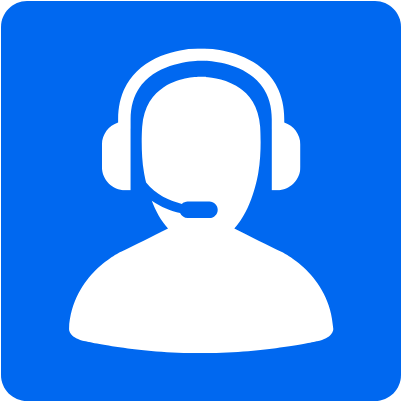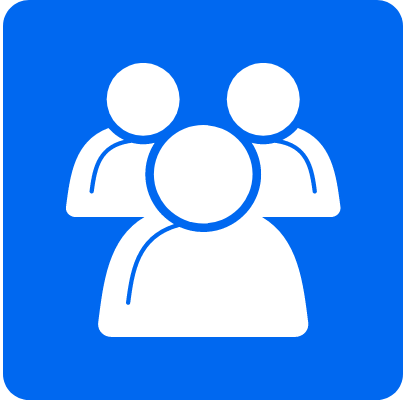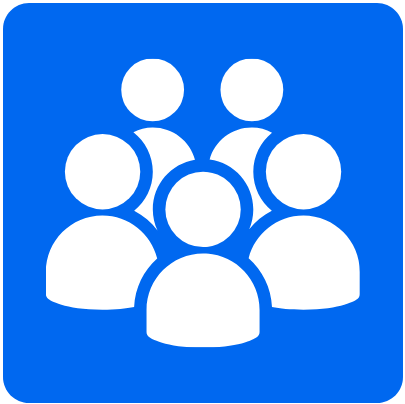 | | |
| --- | --- |
| Billing | Live Reports |
| | |
| --- | --- |
| White Label | Agent Panel |
| | |
| --- | --- |
| Supervisor Panel | Multi-Tenant |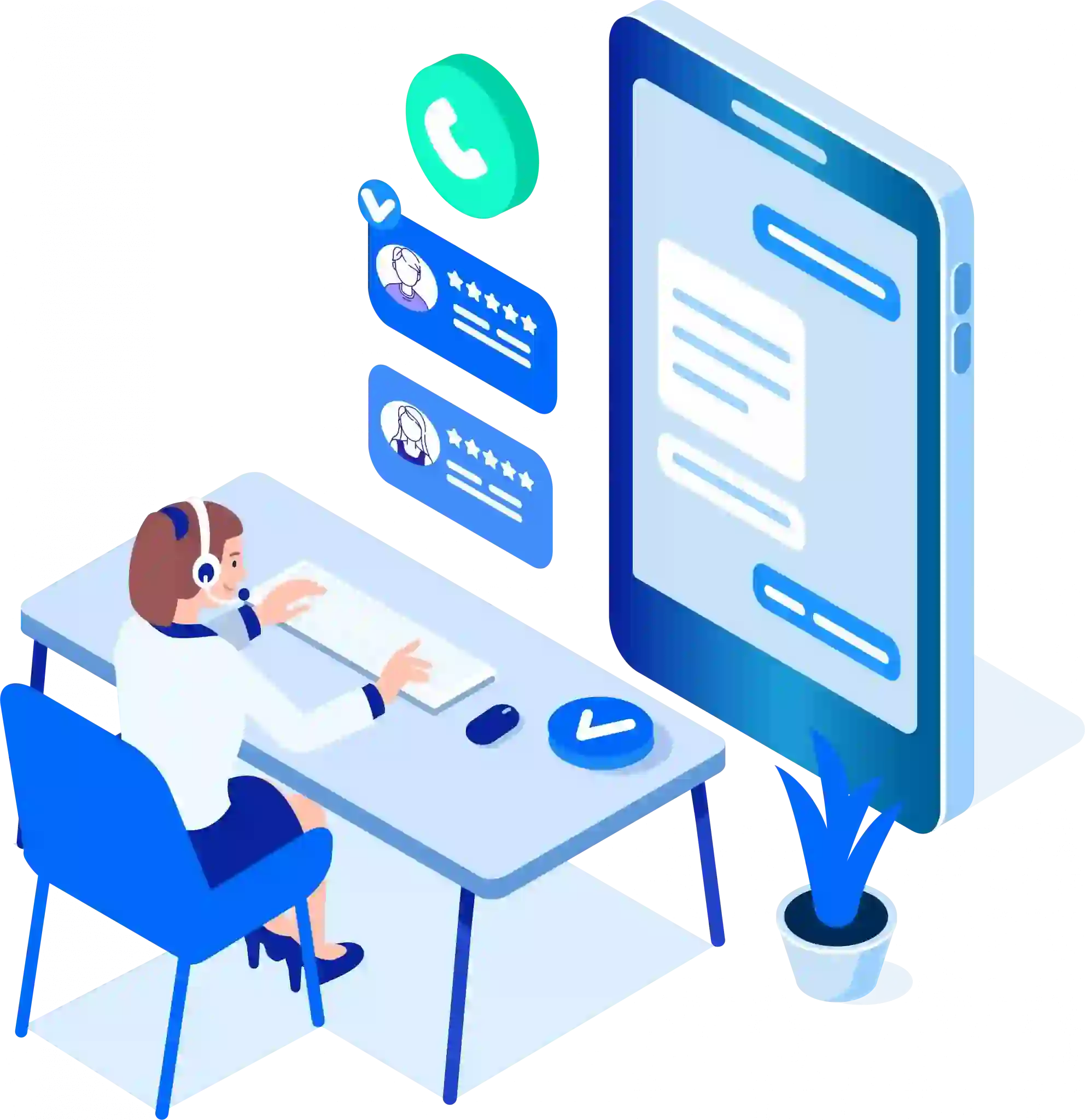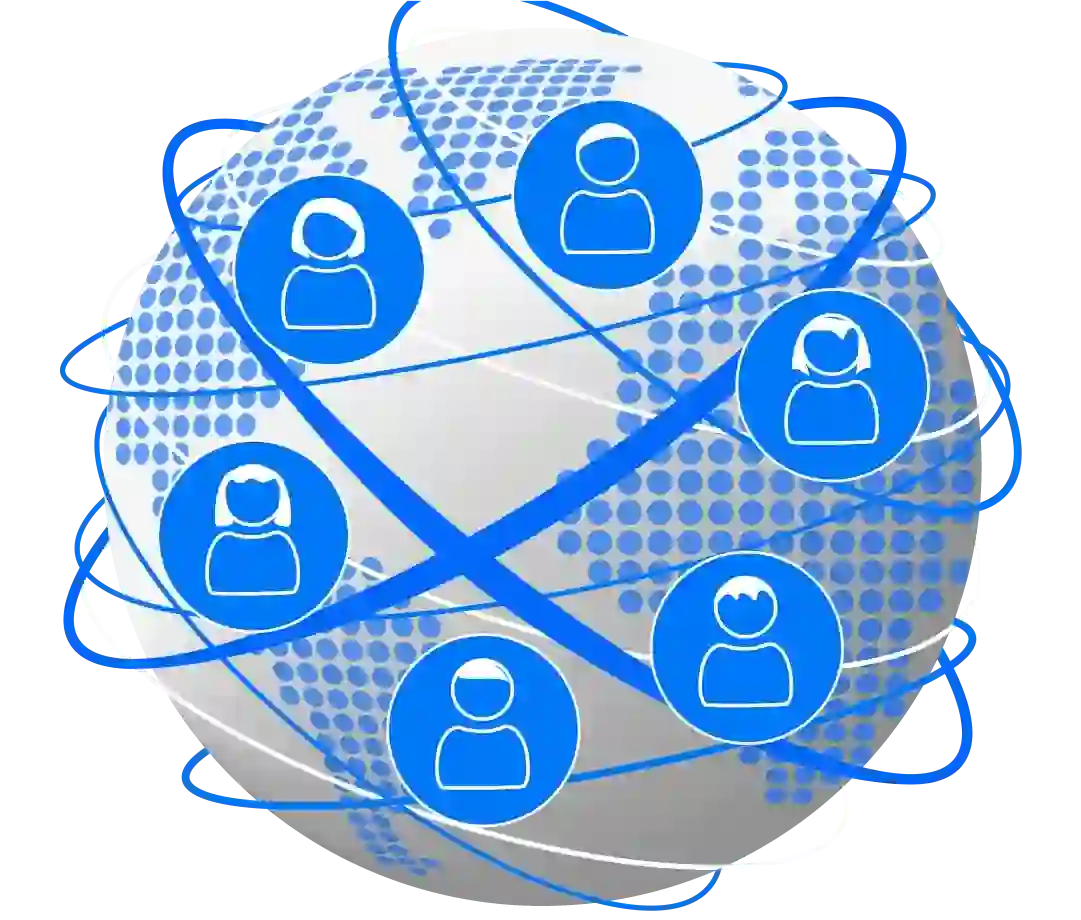 Become ITSP
ICTBroadcast Service Provider Edition has been designed for Internet Telephony Service Providers (ITSP), to offer hosted autodialer, predictive dialer, progressive dialer, power dialer and call center services to their business customers using their own platform.
ICTBroadcast Service Provider Edition features unified communications, multi-service billing, advanced routing system and payment management system that make it a perfect choice of internet telephony service providers/telecom operators/carriers.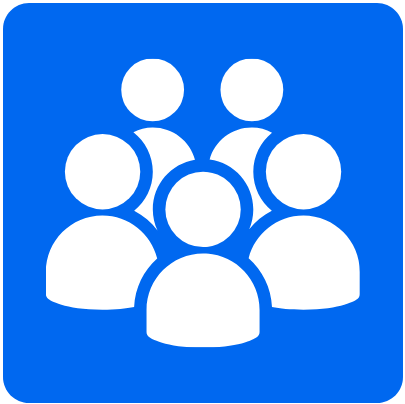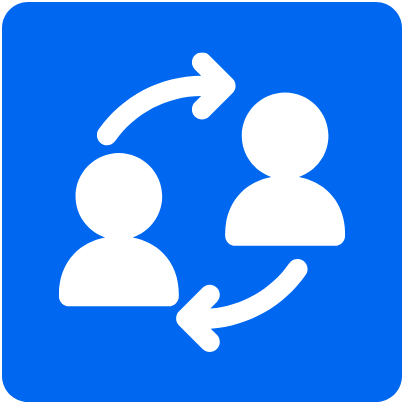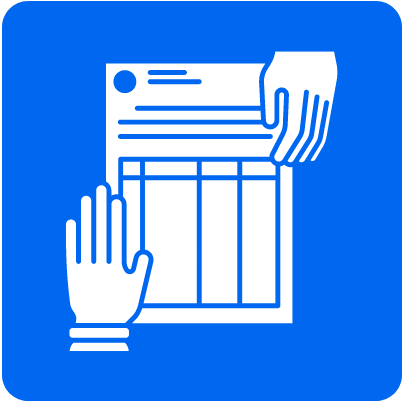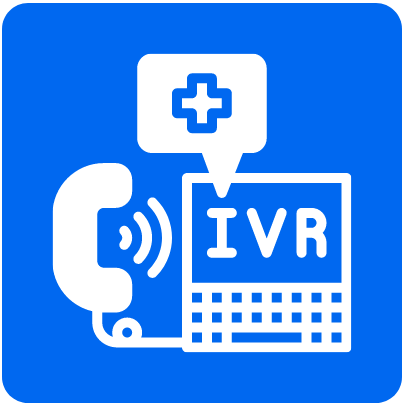 | | |
| --- | --- |
| Multi-Tenant | White Label |
| | |
| --- | --- |
| Multi-Service Billing | IVR |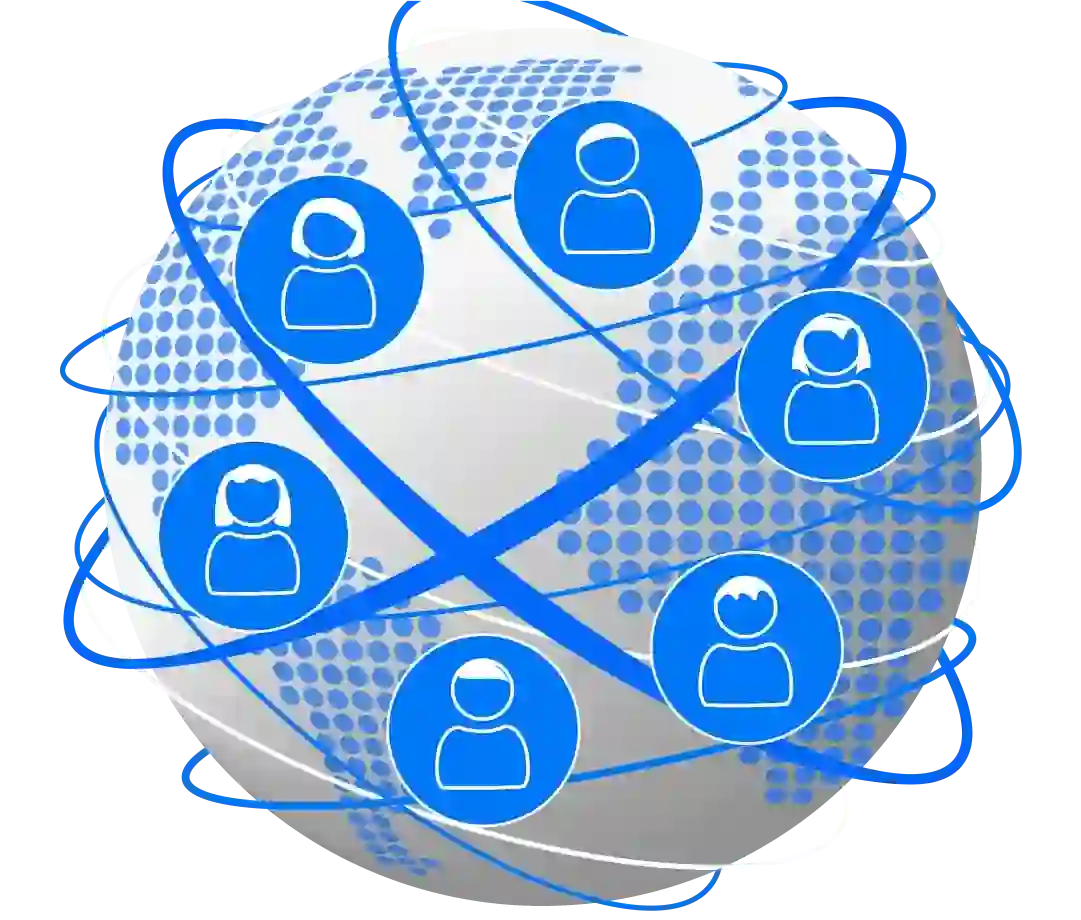 CRM integration & Rest-apis
ICTBroadcast uses REST based API to ensure communication and automation between our products and third party applications in a seamless and simple process. It helps the customers to automate their business process that improves organization's performance and customer care to develop stronger relationships with customers.



Multilevel User Management
ICTBroadcast is a web-based multi-tenant auto-dial software having multi level user management system. ICTBroadcast offers a separate web portal/GUI interface for administration and users. ICTBroadcast provides and offers complete campaign management to each user. Each user can manage, monitor and run multiple campaigns separately and independently on his web portal.
ICTbroadcast has multi level user Roles: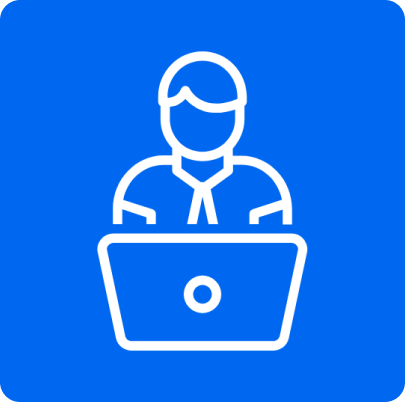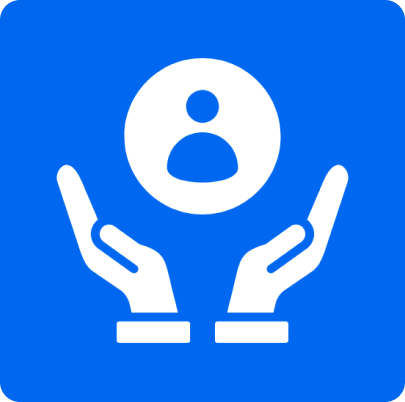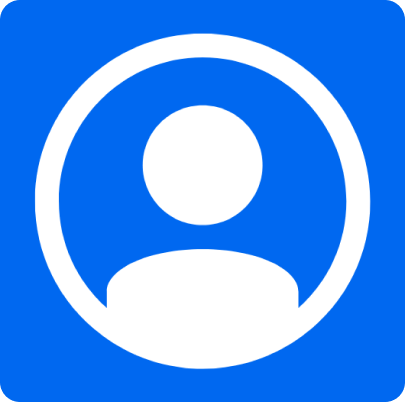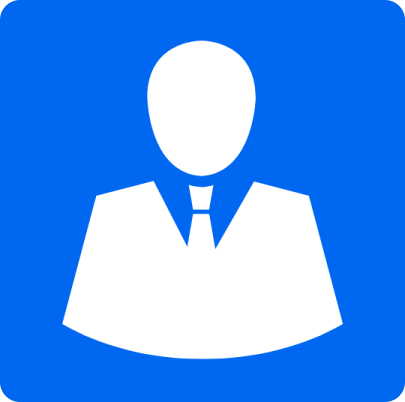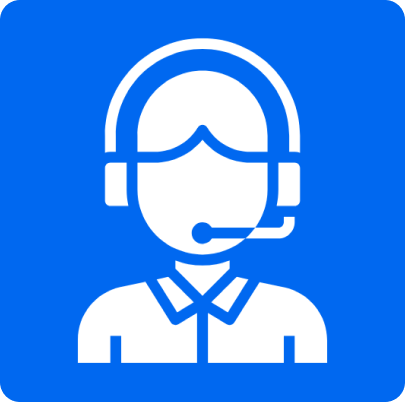 | | |
| --- | --- |
| Administrator (Admin) | Client/Tenant |
| | |
| --- | --- |
| User | Supervisor |
| | |
| --- | --- |
| Agent |   |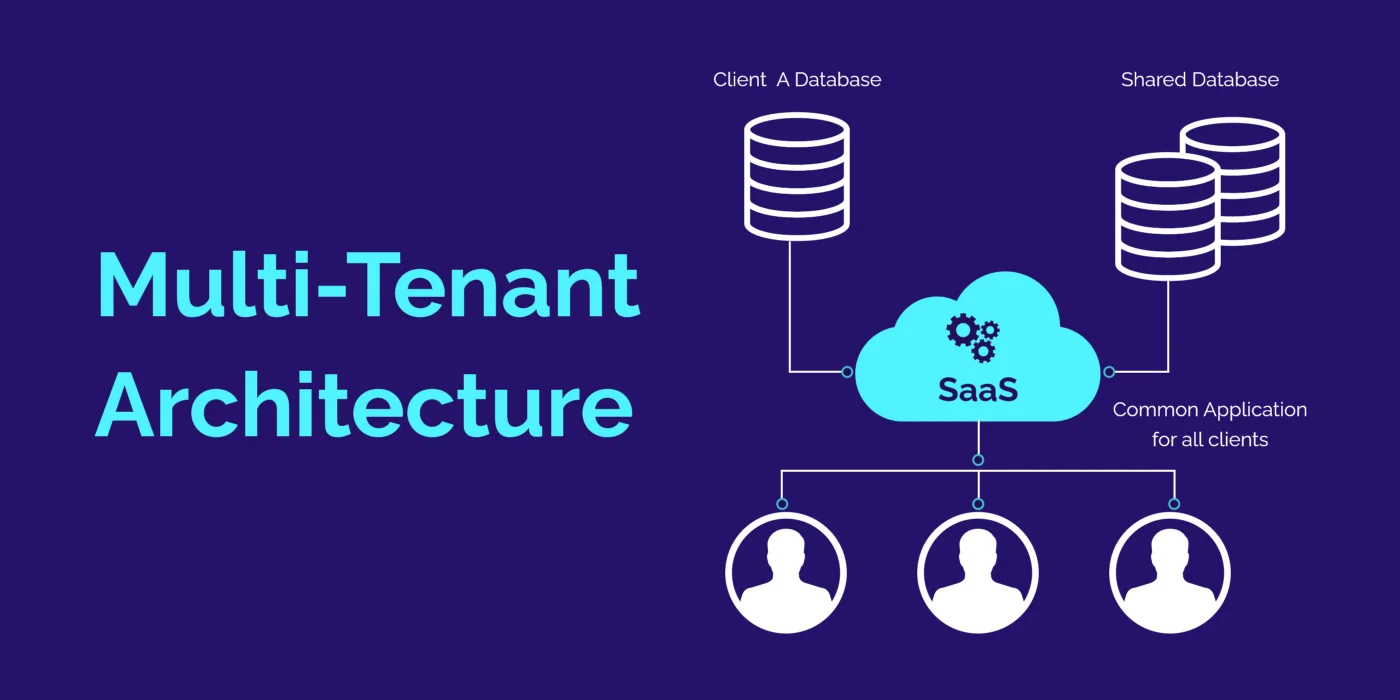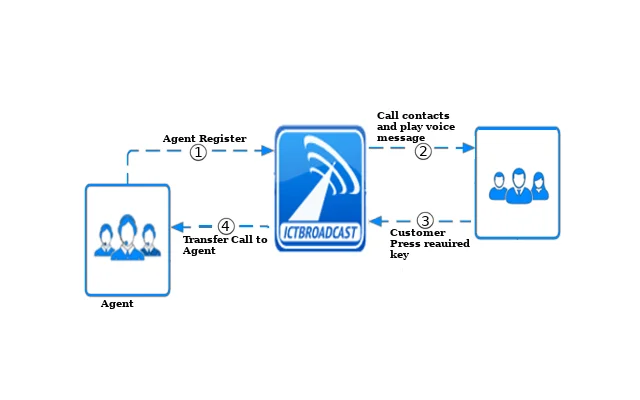 Agent Communication
ICTBroadcast introduced amazing and advanced Agent communication functionality for call centers.ICTBroadcast agent handles inbound and outbound calls of customers. ICTBroadcast agents make/receive and transfer calls and also communicate with recipients. Agents manage inbound and outbound campaigns such as Preview, predictive and progressive campaigns.
ICTBroadcast agent has following functions: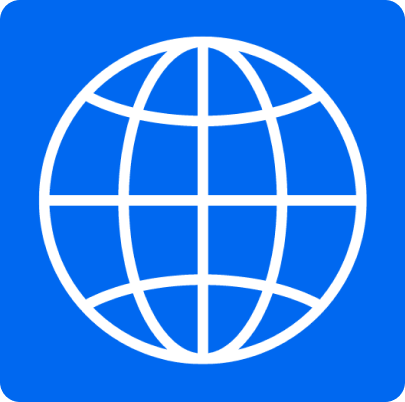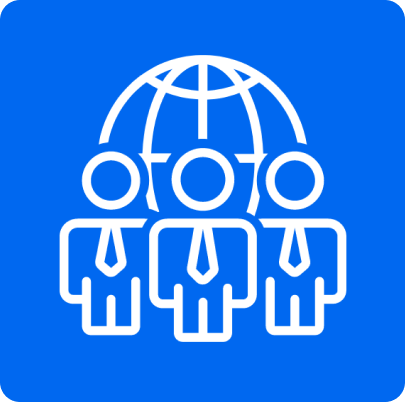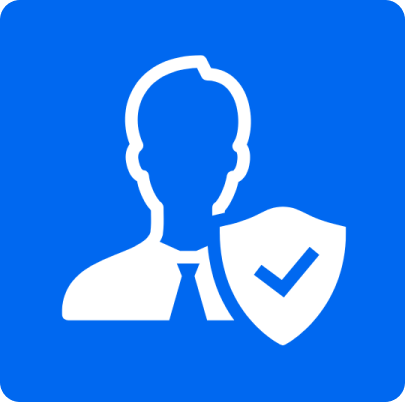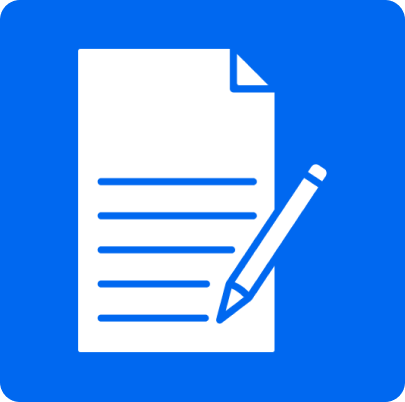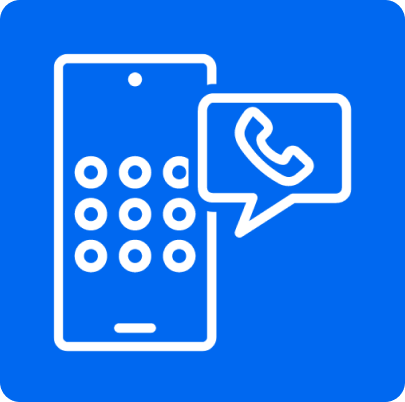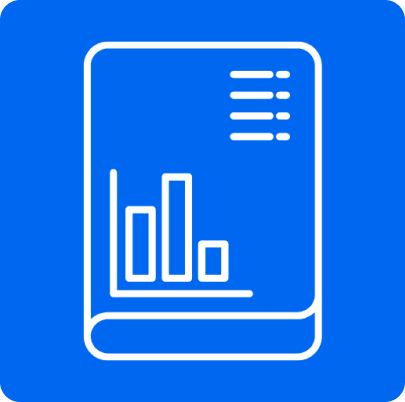 | | |
| --- | --- |
| Web panel | Disposition |
| | |
| --- | --- |
| agent statistics | Dialog/scripts |
| | |
| --- | --- |
| Set Dialing modes | Agent evaluation |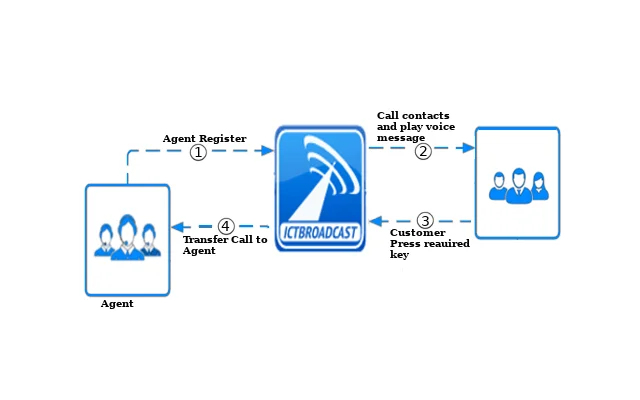 IVR Studio
Traditional IVR voice messages can be recorded and uploaded as voice files or it can be created through state of the art IVR Designer bundled with the ICTBroadcast package using simple drag and drop tools.IVR Studio / designer support creation of custom IVR without limitation of numbers of levels also it supports personalization of voice communications using TTS and Tokens . ICTbroadcast IVR designer toolbar contains an Application to create an IVR message.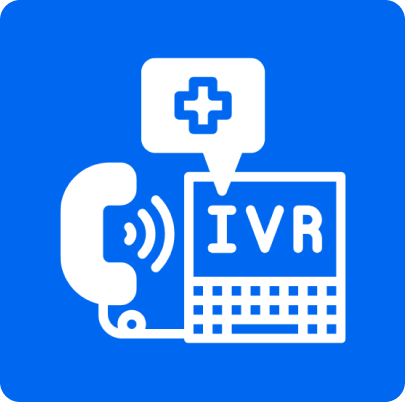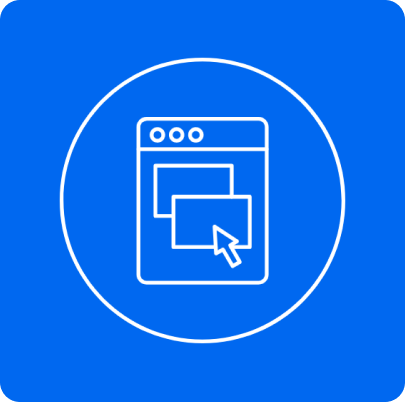 IVR drag and drop Application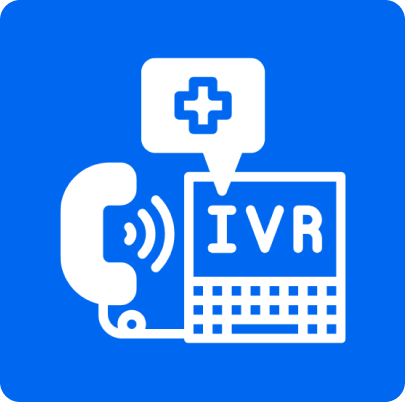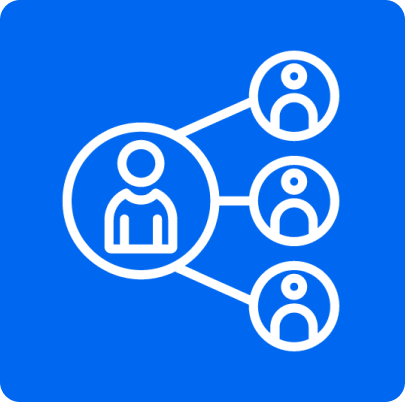 | | |
| --- | --- |
| Ivr designer | IVR drag and drop Application |
| | |
| --- | --- |
| IVR campaigns | Inbound survey campaign |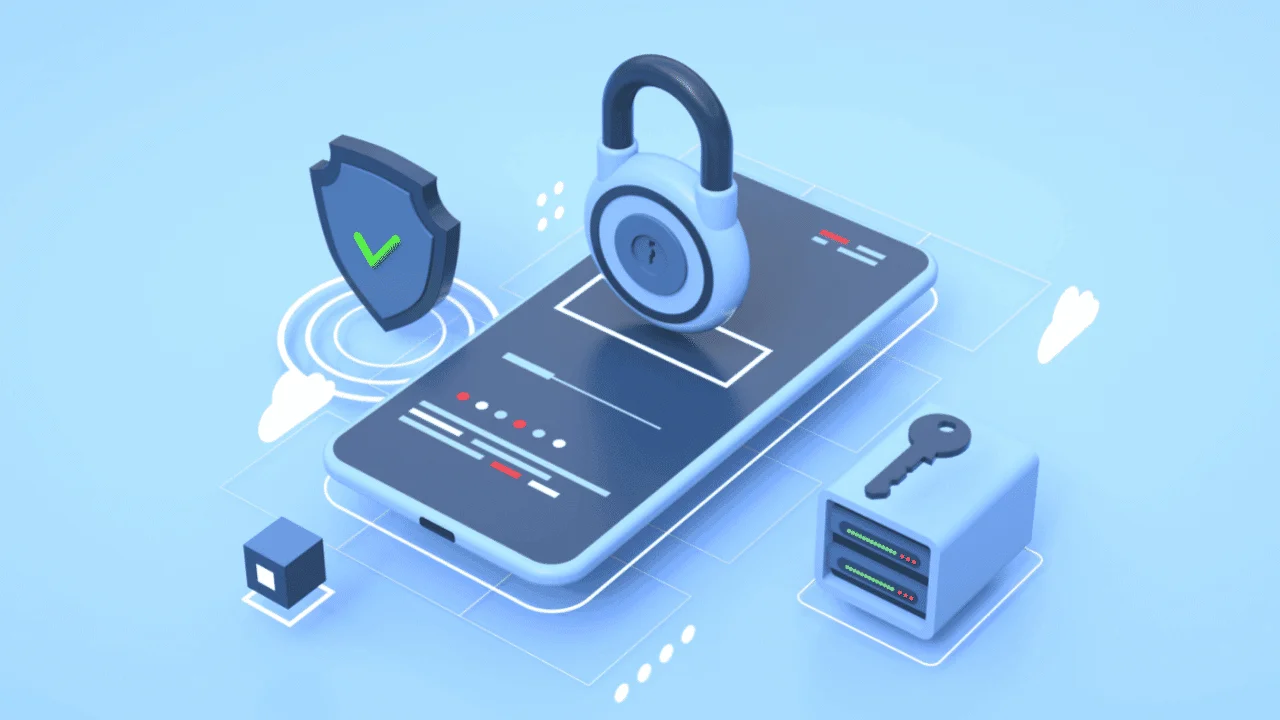 Personal Communication & Custom token
ICTBroadcast Personalized communication increases the interaction with clients and can lead to greater conversion rate. By offering a custom token that is personalized to each visitor to your site then the rate of conversion increases. If a user adds only the client's name, client's email it increases the chance of dealing and engagement.
ICTBroadcast's custom token tailored marketing campaigns and boost engagement by providing personalized communications. Custom tokens provide personalized communication.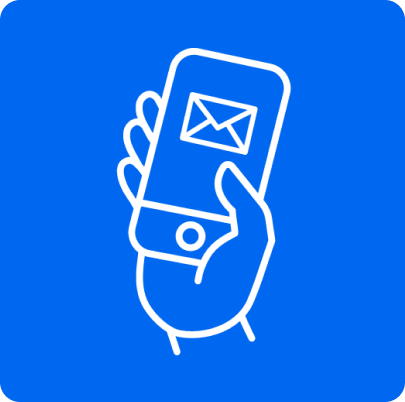 Personalize email template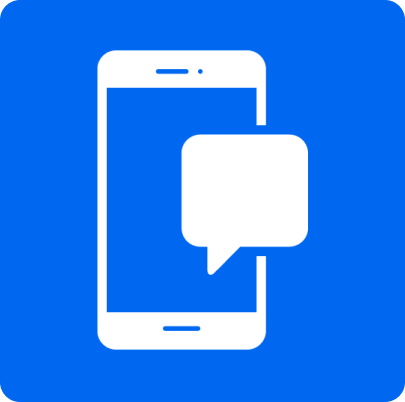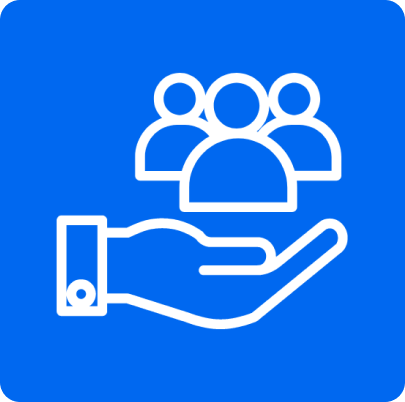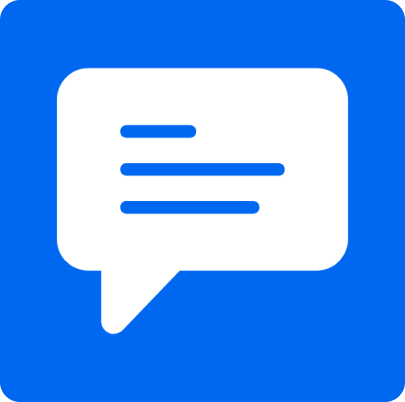 custom token in SMS message
| | |
| --- | --- |
| Personalize email template | Personalize SMS messages |
| | |
| --- | --- |
| custom token in IVR | custom token in SMS message |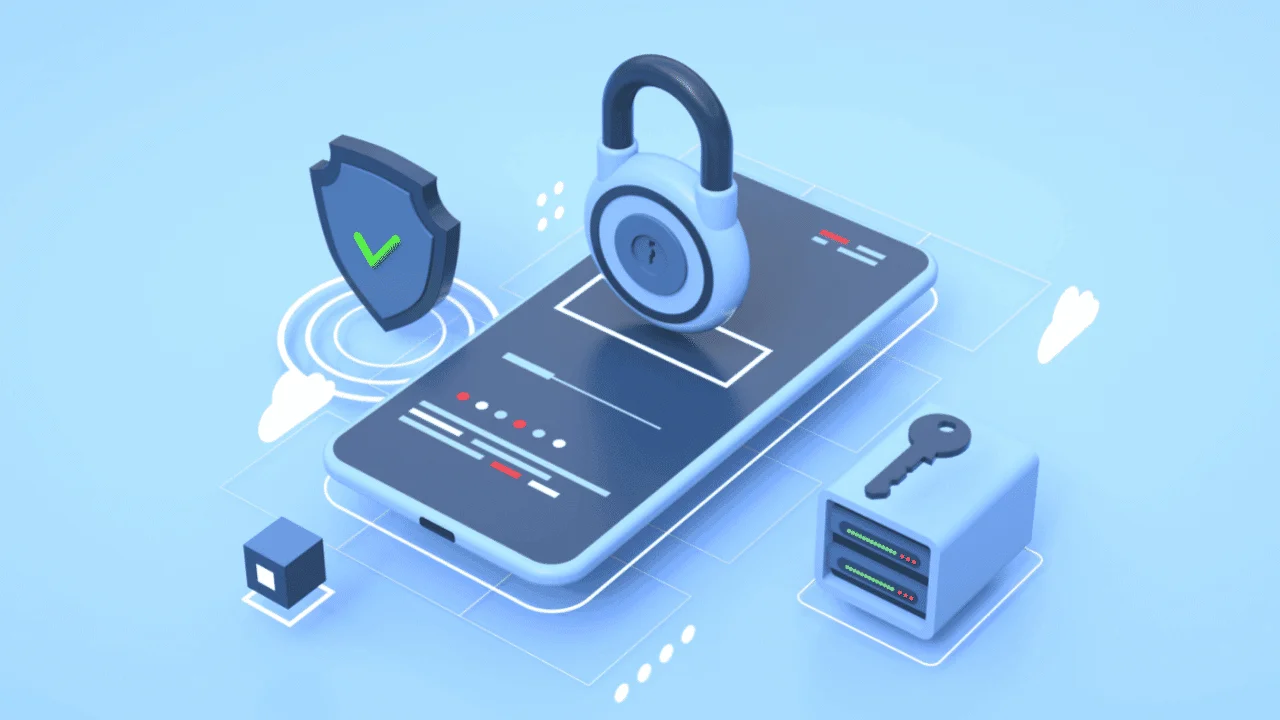 Survey & Appointment Remainder
ICTBroadcast is an unique auto dial web based software that provides and offers amazing survey and appointment reminder features for call center and organizations.Appointment reminders in simple words are devices, software applications,s or alarms that help remind us of different events.
ICTBroadcast offers a survey campaign feature that enables you to run voice-based surveys asking recipients multiple questions, and then creating useful reports from the survey responses. ICTBroadcast, Auto Dialer software has a survey campaign for telephone surveys and polls.
You can schedule when to make calls, record your questions using ICTBroadcast voice recording features, and run a campaign.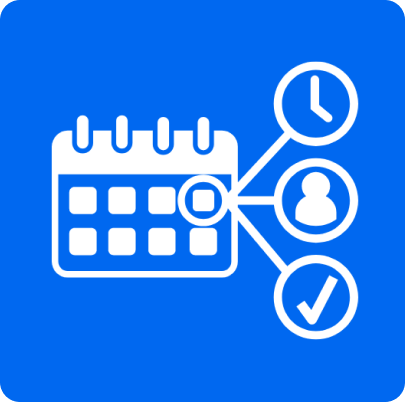 Appointment remainder campaign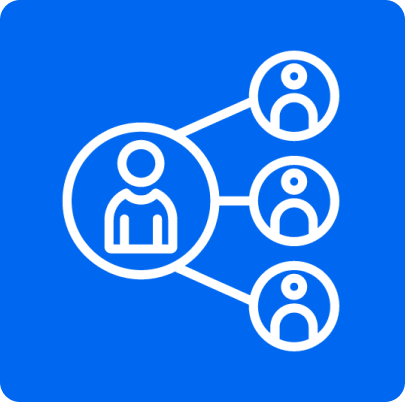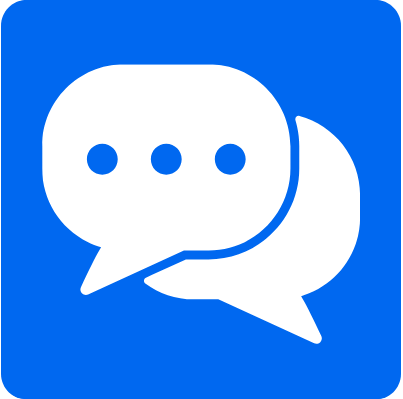 improved message designer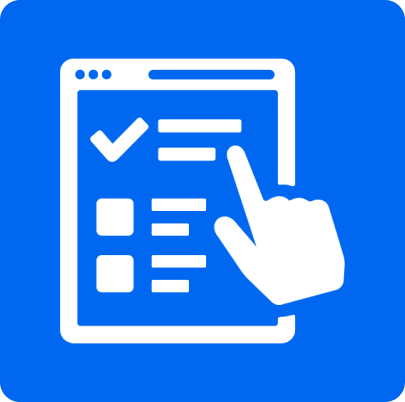 Ivr designer for Survey campaign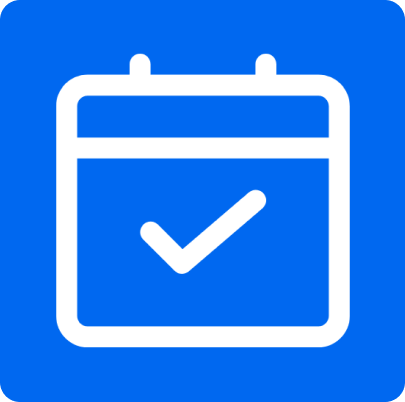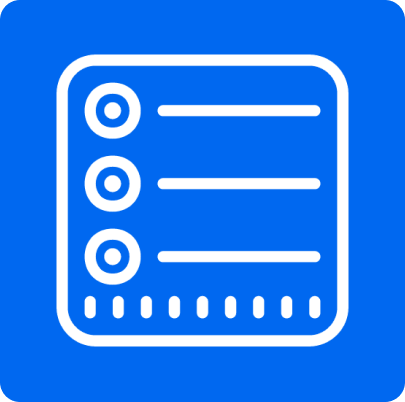 | | |
| --- | --- |
| Appointment remainder campaign | Inbound survey campaigns |
| | |
| --- | --- |
| improved message designer | Ivr designer for Survey campaign |
| | |
| --- | --- |
| Individual reminders | group reminders |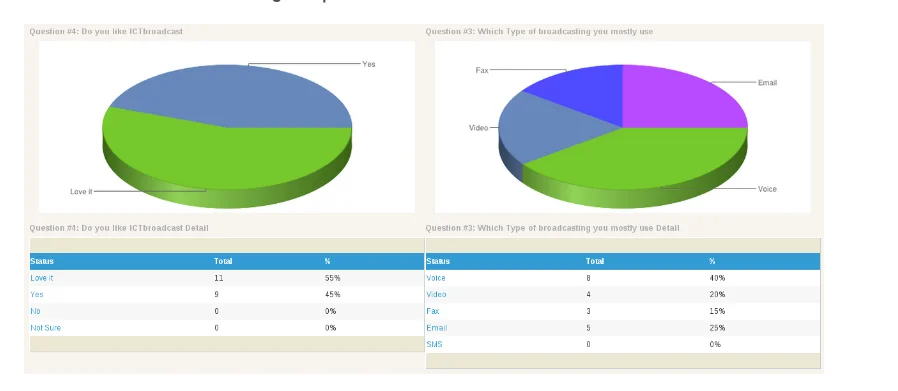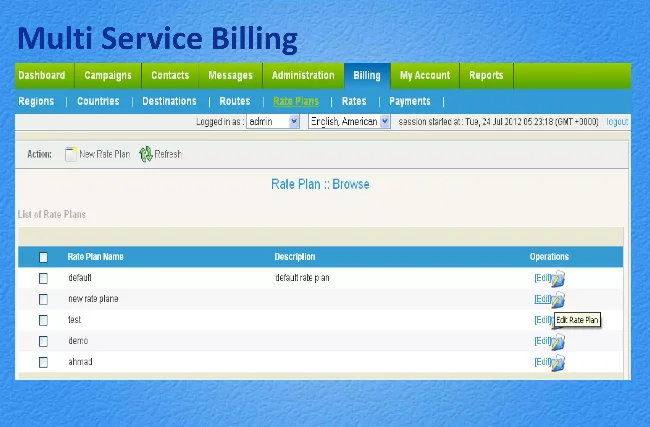 Billing And Payment
ICTBroadcast also offers a REST-based API that allows billing and payments to be made from a web portal. So you don't need to worry about all the web portal-related matters. ICTBroadcast has an integrated prepaid billing system and allows real-time control of calls and campaigns according to available funds. REST-based API takes billing and payments to next level by binding ICTBroadcast to a third party web portal.ICTBroadcast offers Billing service for different multiple campaign services such as voice, fax, sms.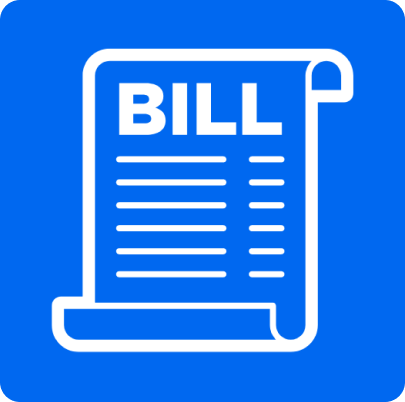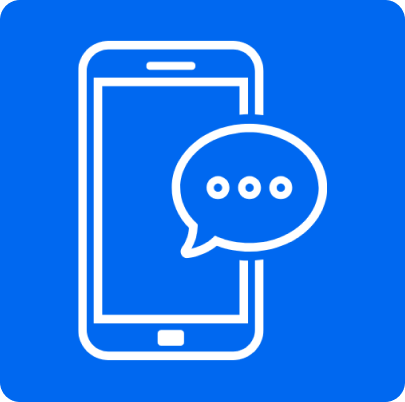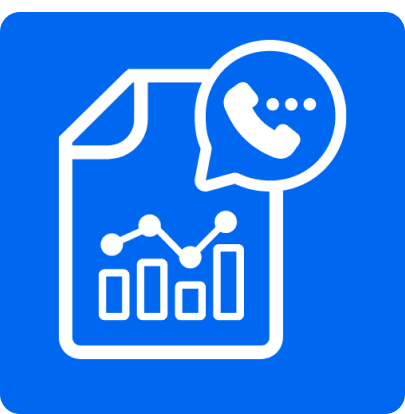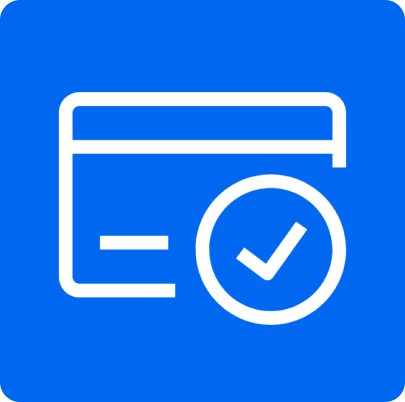 | | |
| --- | --- |
| Multi-service Billing | Call rates |
| | |
| --- | --- |
| Call routing | Add payment |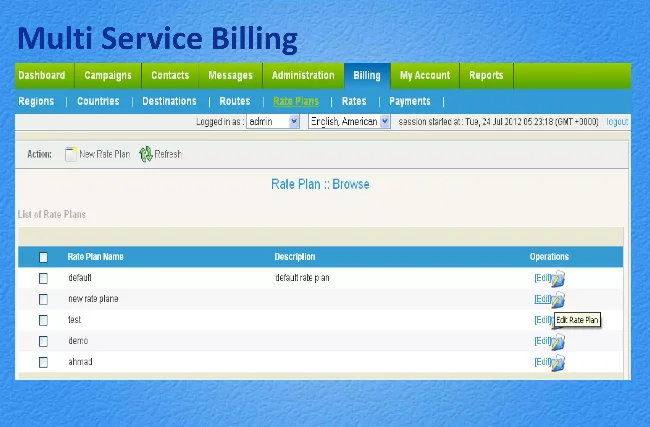 TCPA Compliance
ICTBroadcast has built-in support for Answering Machine detection (AMD). ICTBroadcast incorporates Answering Machine Detection, enabling users to hang up calls on AMD Detection or leave different messages for answering machines. ICTbroadcast has built-in support for DNC contacts. If users want the system to not dial specific numbers so users can add these numbers to the DNC contacts list and the system will not dial these numbers during campaigns.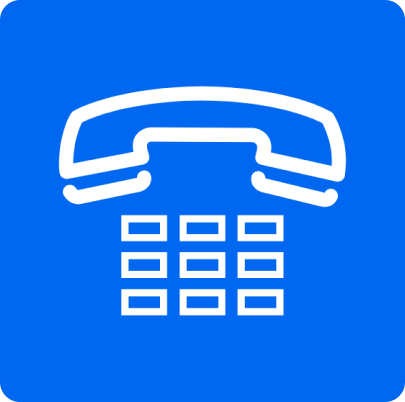 AMD support in auto dialer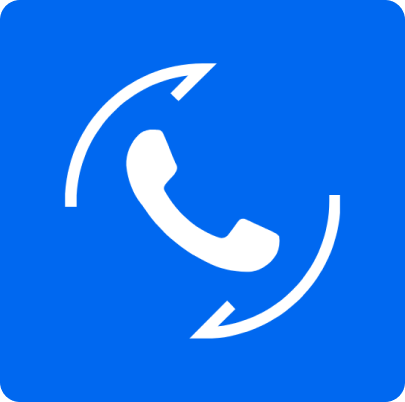 DNC support in auto dialer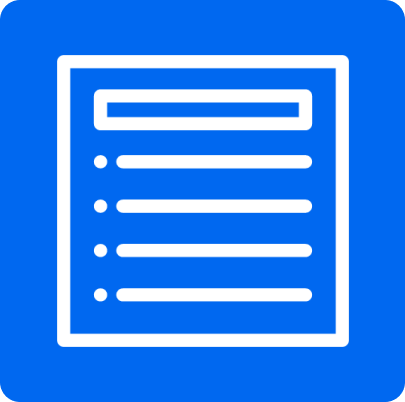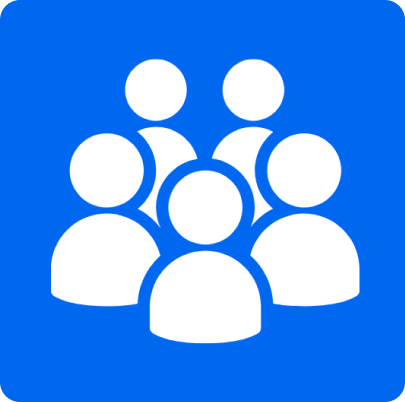 | | |
| --- | --- |
| AMD support in auto dialer | DNC support in auto dialer |
| | |
| --- | --- |
| Master DNC | User DNC |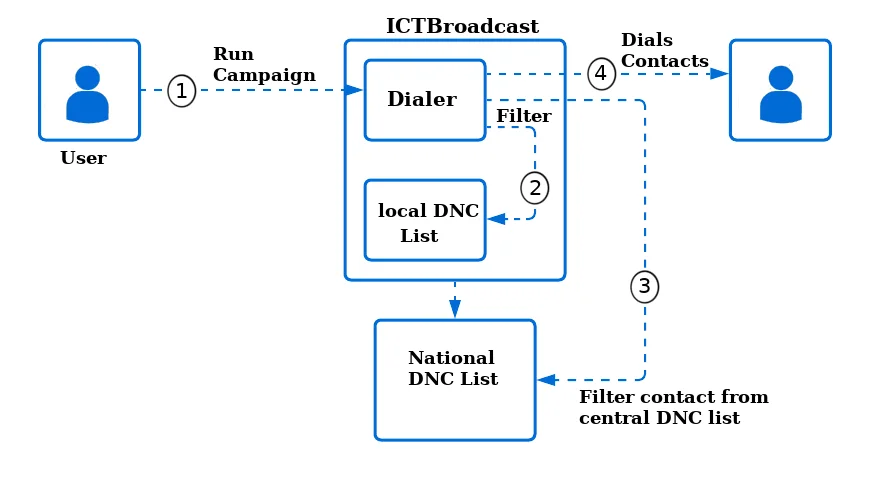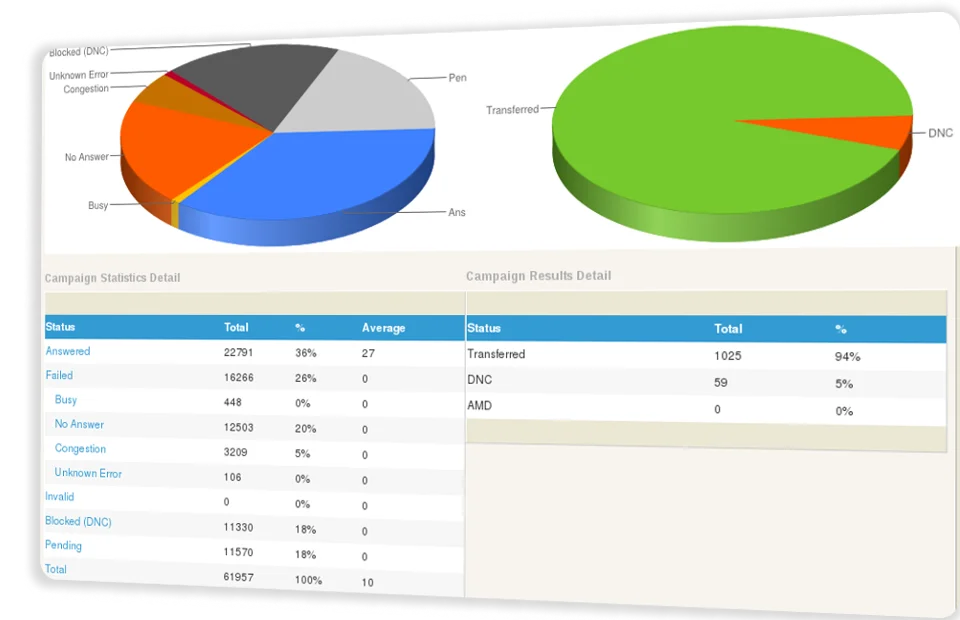 Live Monitor & Reports
ICTBroadcast has a very powerful campaign monitoring and reporting feature. Monitoring of a running campaign is very important because it basically allows you to determine if your campaign is working as expected and your target audience is listening to the message that you are broadcasting. Better campaign reporting and monitoring have several benefits.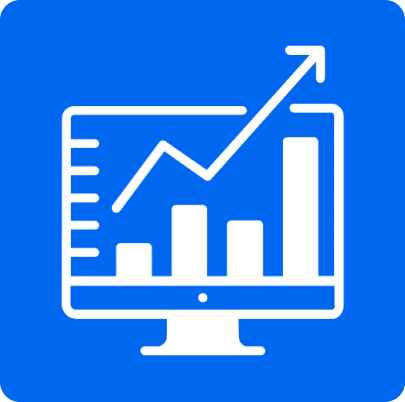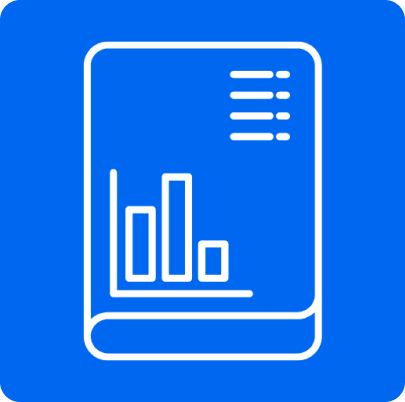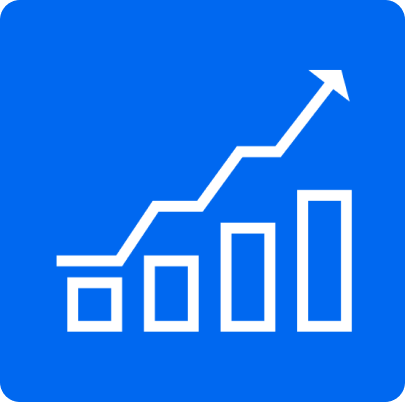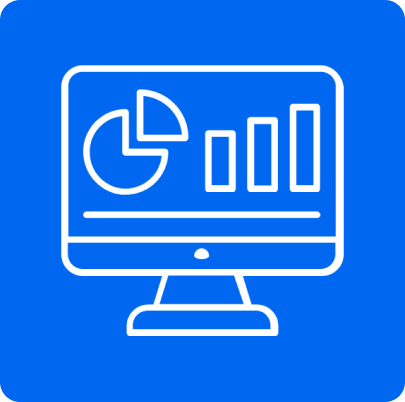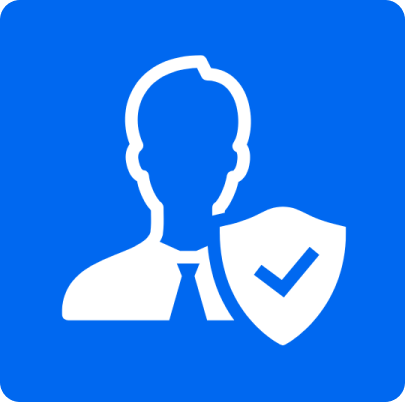 | | |
| --- | --- |
| Campaign monitoring | Agent evaluation reports |
| | |
| --- | --- |
| Queue statistics | Campaign statistics |
| | |
| --- | --- |
| Agent Statistics |   |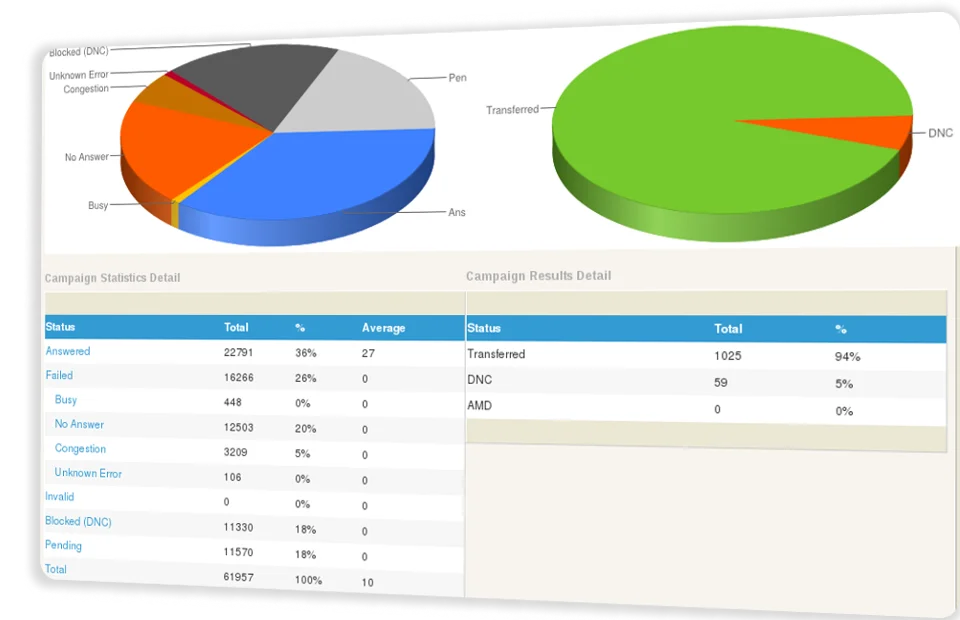 COVER ALL MODES OF COMMUNICATIONS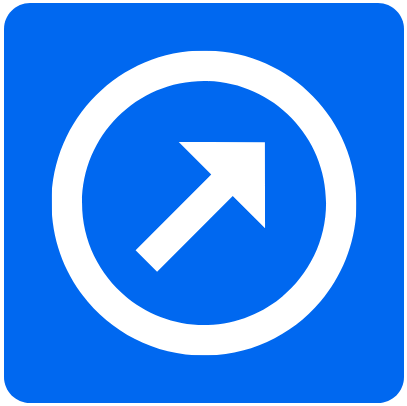 OUTBOUND COMMUNICATION
ICTBroadcast unified autodialer originates calls toward remote destinations and performs required operations and actions accordingly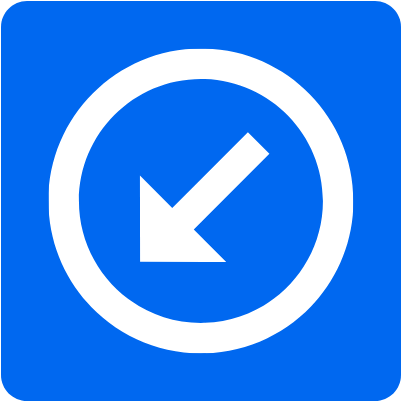 INBOUND COMMUNICATION
ICTBroadcast, the unified autodialer can be activated to support inbound calling mode too, with inbound mode enabled, all campaigns can receive incoming calls on published DID numbers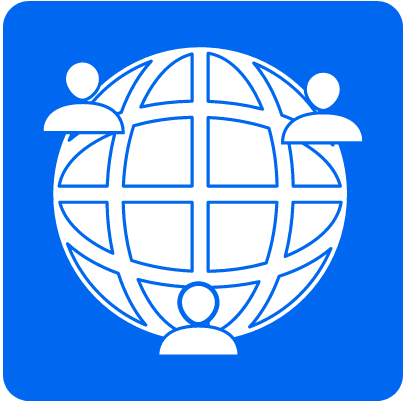 DYNamic communication
ICTBraodcast offer Rest Api to integrate ICTBroadcast with third party applications to automate business processes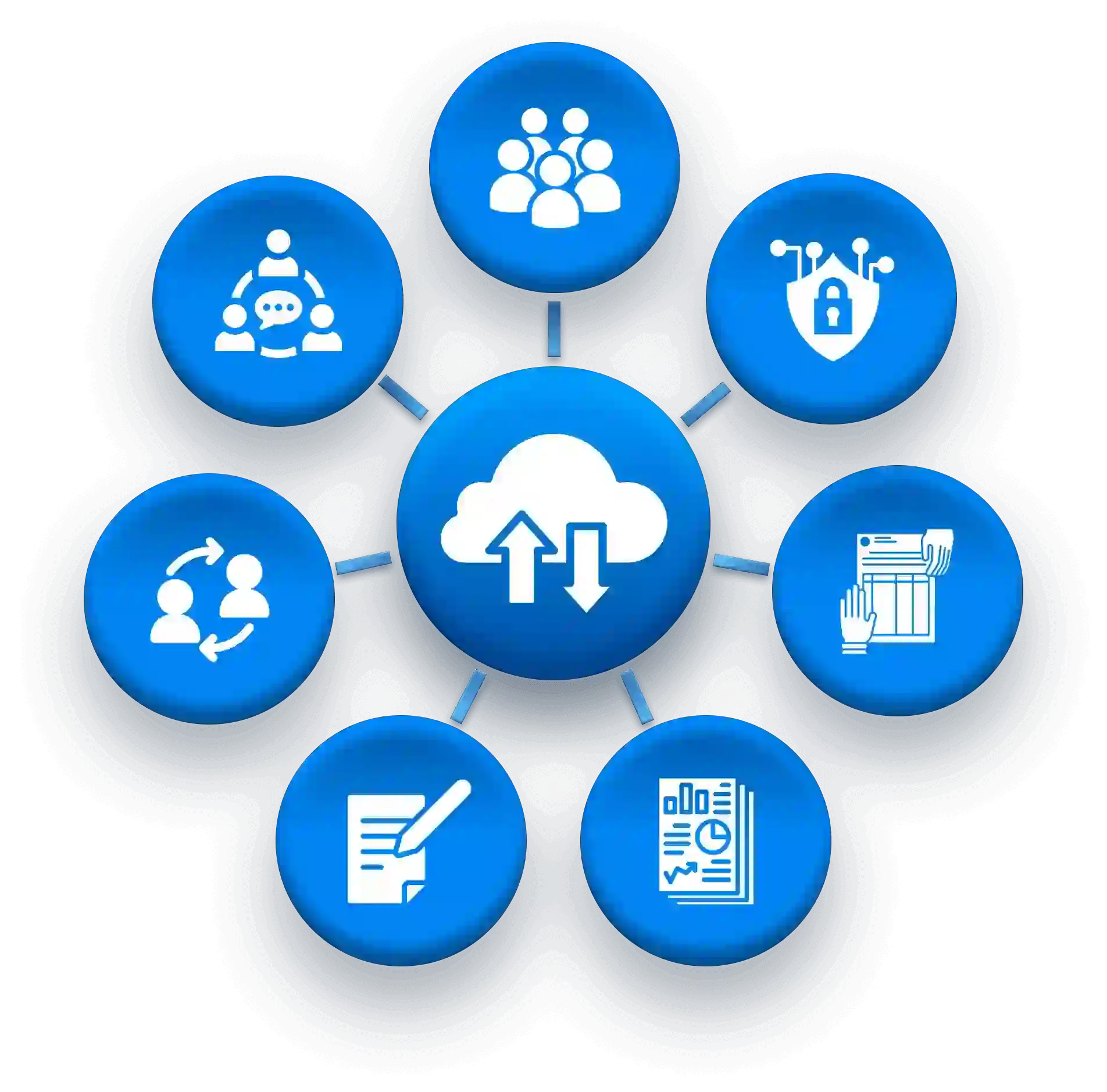 creating powerful
CUSTOMER CONNECTIONS
15+
Years of Experience
in Telecom Industry
Slide 1
I can't really have current achievement without ICTBroadcast products and their dedicated support. From the beginning of running our fax business, Tahir and his team have advised very helpful proposals and suggestions. they are a pleasure to work with. It's been 2 years working with Tahir's team and they have gained our trust. We will continue to work with this team and will expand our business based on their various of professional products. Hope 2014 is the year for both of the US to achieve the next goal.



Kevin Zhou
faxbb.com
Mississauga, Canada
Slide 1
I'm very impressed with ICTInnovations. They're professional, reliable, intuitive, and have a great work ethic. They've worked on a variety of projects for my company and they've always delivered a quality product. Never miss a deadline, whatever the request, Tahir and his team have consistently been up to the task, and what's more, they are a pleasure to work with. Trust is top of our list when it comes to us deciding who to work with on projects and trust is certainly something we have in abundance when using Tahir and his team. ICTBroadcast is working extremely well for us and we are very excited to take it to the next level throughout 2014. Thank you ICTVision for a very competitive and reliable product.

Kevin
http://getalerted.co.uk
Birmingham, United Kingdom

Slide 1
Back in 2012 at PdPtech we were looking for a reliable and robust broadcasting system. We checked with various suppliers but none of them had the flexibility found in the ICTBroadcast system. That's why we choose ICTInnovations as the partner to rely on. It's more than two years now since the first installation of their broadcasting system and so far we can only say that we are very pleased. Excellent support for an excellent product. We had a good boost to our business offering broadcasting services to our customers. People behind ICTBroadcast are skilled and collaborative, a software and a company that anyone who is interested in broadcasting or unified messages should rely on.
Pietro Di Pietro
Pdptech
Florence, Italy