If you are looking for Predictive Dialer, Auto Dialer, Power Dialer, Telemarketing software, and Call Center application, then you are at the right place. ICTBroadcast is a software solution for telemarketing, lead generation, business development, sales, and marketing for Small and Medium Business (SMB) environments and Internet Telephony Service Providers (ITSPs).
ICTBroadcast is one of the Best Auto Dialer software with all the features of a smart autodialer and predictive dialer to process thousands of concurrent automatic calls, play recorded message prompts, and transfer the call to agents if the recipient wants to transfer. Learn more about ICTBroadcast.
ICTBRoadcast is a leading provider of automated call software, specializing in advanced auto call dialer and call center software auto dialer solutions. With their innovative technology and user-friendly interface, ICTBRoadcast has revolutionized the way businesses manage their phone-based operations.
One of the key offerings of ICTBRoadcast is their automated phone call software, which enables businesses to streamline their communication processes. By automating outbound calls, this software eliminates the need for manual dialing, saving valuable time and resources for businesses. Whether it's for telemarketing campaigns, customer surveys, appointment reminders, or any other phone-based communication, ICTBRoadcast's automated call software ensures efficient and cost-effective operations.
The auto call dialer feature of ICTBRoadcast's software is a game-changer for call centers and sales teams. This intelligent system automatically dials a list of phone numbers, connects agents to live calls, and even leaves pre-recorded voicemail messages when necessary. This automation significantly increases productivity by reducing idle time and allowing agents to focus on live conversations rather than manual dialing.
Call center software auto dialer is another notable solution provided by ICTBRoadcast. It offers an array of features designed to enhance the efficiency and effectiveness of call center operations. With its smart call routing capabilities, the software ensures that incoming calls are directed to the most suitable agents, based on predefined criteria such as skillset, availability, or language proficiency. This ensures a seamless customer experience and reduces call handling times.
Furthermore, ICTBRoadcast's call center software auto dialer comes equipped with robust analytics and reporting tools. Managers can access real-time data on call volume, agent performance, call duration, and other key metrics, empowering them to make data-driven decisions and optimize their operations. Historical data can also be analyzed to identify trends, assess campaign success, and identify areas for improvement.
What sets ICTBRoadcast apart from its competitors is its commitment to providing a user-friendly interface. The software is designed to be intuitive, making it accessible to both tech-savvy users and those who are less familiar with advanced technology. Additionally, ICTBRoadcast offers comprehensive training and support, ensuring that businesses can maximize the benefits of their automated call software.
In today's fast-paced business environment, where effective communication is crucial, ICTBRoadcast's automated call software, auto call dialer, and call center software auto dialer solutions have become indispensable tools. By automating mundane and time-consuming tasks, businesses can focus on what matters most: building meaningful connections with their customers and achieving their goals.
In conclusion, ICTBRoadcast has positioned itself as a leader in the field of automated call software. Its cutting-edge technology, including the auto call dialer and call center software auto dialer, offers businesses the opportunity to optimize their phone-based operations, increase productivity, and deliver exceptional customer experiences. With a commitment to user-friendly interfaces and comprehensive support, ICTBRoadcast is a trusted partner for businesses looking to embrace the power of automation in their communication processes.
ICTBroadcast is also a low-cost and best-priced auto dialer software in the market.
Buy ICTBroadcast now for just $299
See a full list of ICTBroadcast packages and pricing information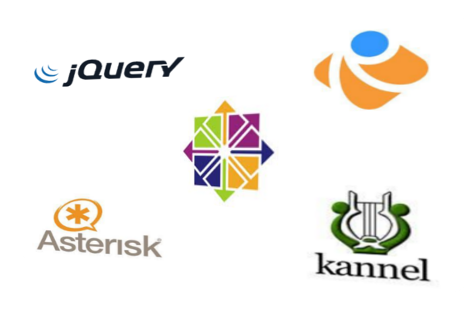 Requirements
It is an intelligent automatic dialer software that can communicate between cell phones, PSTN, and VoIP phones by dialing the phone number automatically. The maintenance cost of ICTBroadcast is also meager. A single license purchase gives you up to free technical support. Following are the system requirements to set up ICTBroadcast on your server.
1. Linux Server for ICTBroadcast Installation with Public IP address
2. A VoIP account for outbound voice and fax broadcasting
ICTBroadcast supports many business scenarios, including but not limited to Automated Telemarketing, Basic Call Center with Automated Dialer, Outbound Predictive Dialer, IVR Surveys, Polling Auto Dialer, Interactive Voice Broadcasting, Political Voice Broadcasting, Appointment Reminder, and Emergency Notification system.