In today's fast paced business world, companies and organizations need to conduct surveys to understand their customer's opinions, preferences, and satisfaction levels. Traditional survey methods such as mail or email surveys may not always be effective as they have a low response rate.
Voice based software like ICTBroadcast, 
on the other hand, can be a game changer for business looking to gather information from their customers quickly and effectively. With the rise of call center survey software, businessess can gather valuable feedback from their customers in a timely and cost effective manner. One of the leading voice survey software providers in the market today is 
ICTBroadcast.
ICTBroadcast is an innovative communication platform that is designed to help business and organizations conduct effective voice survey. ICTBroadcast is s powerful voice based survey software that enables companies and organizations to create the automated voice based phone surveys, IVR surveys, telephone surveys, and call center surveys to gather feedback from their customers and stakeholders.
For more detail https://www.ictbroadcast.com/voice-feedback-survey-campaign-autodialer-voice-broadcasting-surveys-recording-store/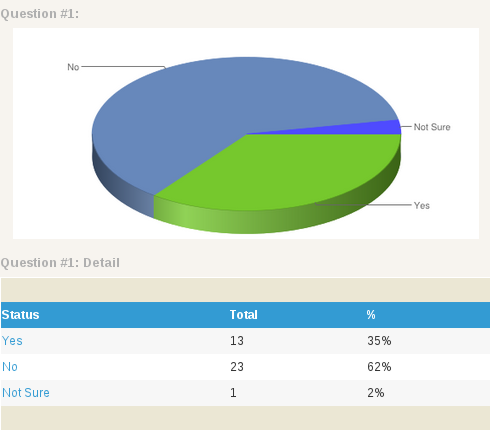 One of the key features of ICTBroadcast is its IVR survey software. IVR stand for interactive voice response, which means the that customer can respond to the survey questions using their touch-tone phone keypad. ICTBroadcast IVR based survey software enables business to reach a larger audience and gather more responses in a shorter amount of time. IVR surveys are an automated way of collecting feedback from customers. ICTBroadcast's IVR survey software can handle thousand of calls simultaneously, making it ideal for business with a larger customer base.
For more detail visit https://www.ictbroadcast.com/ivrdesigner-survey-campaign-maximize-business-resources-with-ictbroadcast/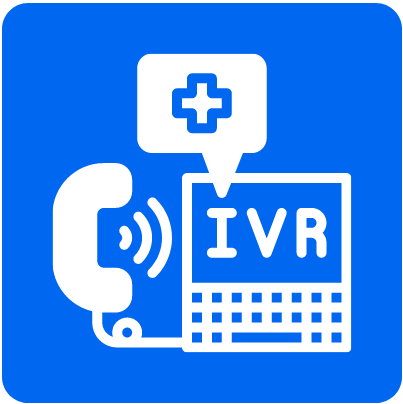 ICTBroadcast also offer an automated phone survey feature, which allows businesses to setup surveys that are automatically dialed to customers. ICTBroadcast phone survey feature is very useful for businesses that want to collect feedback from a large number of customers quickly. With ICTBroadcast's phone survey features, businesses can conduct surveys over the phone and gather valuable insights into their customer's opinions and preferences. Phone surveys also provide an opportunity for businesses to address any concerns that customers may have, which can improve their customer satisfaction levels.
For more detail Visit https://www.ictbroadcast.com/automated-phone-call-surveys-and-polls-voice-calling-survey-dialling-survey-dialer-survey/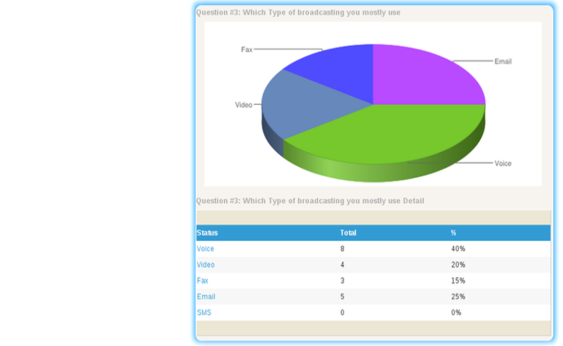 Another feature of ICTBroadcast is its call center survey software. This feature ensbales businesses to setup surveys that are conducted by call center agents. This is useful for the businesses that want to gather more in depth from their customers and provide a personalized experience. The call center survey software feature of ICTBroadcast allows business to setup surveys with customized scripts and questions, and to route also to the appropriate agent based on their expertise. ICTBroadcast is an excellent choice for businesses looking for advanced call center survey software solution.
For more detail visit https://www.ictbroadcast.com/improved-survey-reporting/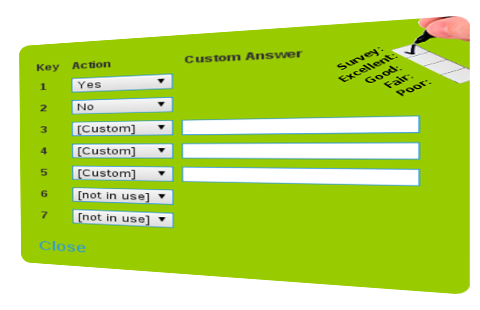 ICTBroadcast is a comprehensive voice based survey software that offers autodilaer ad phone surveys capabilities. As an autodialer, ICTBroadcast automates the process of dialing phone numbers and delivering pre-recorded survey questions to customers. This features save businesses time and effort as they can reach a large number of customer's opinions and preference.
Conclusion:
ICTBroadcast is an all-in-one voice based survey software that offers businesses a simple and effective way of collecting customer feedback. Its IVR survey software, autodialer, and phone survey features make it an ideal choice for businesses looking to gather insights into their customer's opinions and preferences. With ICTBroadcast, businesses can conduct surveys quickly and effectively, allowing them to make informed decisions that can improve their bottom line. Overall, ICTBroadcast is the best voice survey software available in the market today. Its features are designed to help businesses conduct effective surveys and gather meaningful insights that can be used to improve their products, services, and overall customer experience. If you are looking for a reliable and efficient voice survey software, ICTBroadcast is the perfect choice.
Written by : DANISH HAFEEZ
For more detail Visit (https://www.ictbroadcast.com/)